Carrick - I can adapt my game
Michael Carrick does not buy into the theory his game is better suited to playing in the Champions League.
Last Updated: 03/05/11 6:36pm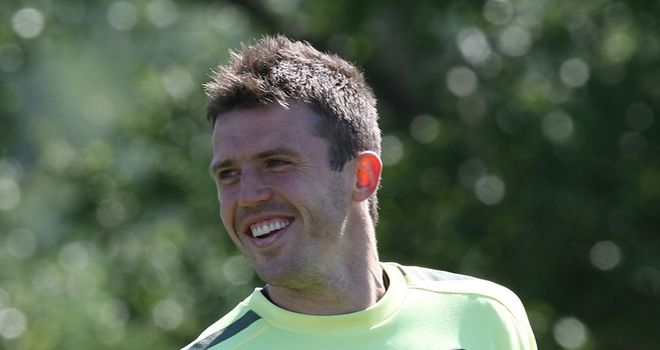 Manchester United midfielder Michael Carrick does not buy into the theory that his own game is better suited to playing in the UEFA Champions League.
Carrick has not always been a fans' favourite at Old Trafford and has often struggled for a perceived lack of consistency in the United midfield.
He has impressed in the Red Devils' recent European wins over Chelsea and Schalke, but was unable to stamp his authority on the 1-0 Premier League defeat by Arsenal on Sunday.
However, ahead of the return meeting with Schalke on Wednesday evening, the England international is confident he can adapt his game to suit any competition.
"I don't really think that," said Carrick regarding claims his measured approach is better suited to the Champions League.
"You just adjust your game. It is slightly different but, as a squad, we show good variety in our play and adapt pretty well."
Dangerous
United boast a 2-0 lead over Schalke from the first leg, but Carrick insists the players are not taking a Wembley final appearance on 28th May for granted.
The 29-year-old said: "It does come into your mind the fact you are two goals up, but it is dangerous to go into a game relying on those two goals to get you through.
"The focus is to approach the game as normal and to try and win the game. Clearly, Schalke scoring five goals at Inter stands out and is something you have to take into account.
"We were well aware of it last week and knew all about their strengths and weaknesses. But we have been playing some good stuff at home and we will have to be at the top of our game again to get the right result."