Ferdinand - Chelsea clash key
Rio Ferdinand believes the meeting of Man Utd and Chelsea will be a key moment in the title race.
Last Updated: 06/05/11 4:19pm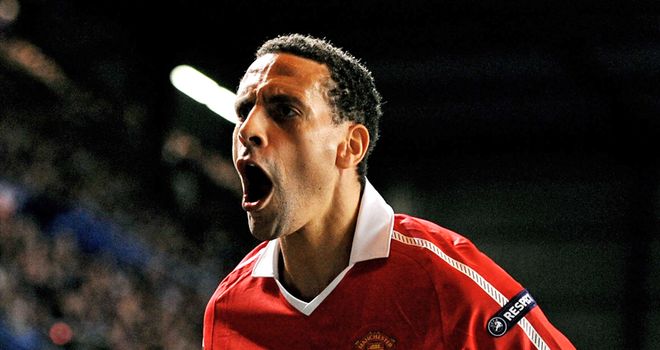 Rio Ferdinand believes the meeting of Manchester United and Chelsea will go a long way to deciding the outcome of the title race.
The two rivals will face off on Sunday at Old Trafford in a game that many, including Manchester United manager Sir Alex Ferguson, believe will decide the destination of the Premier League title.
With just three points separating the two sides and an identical goal difference, the encounter is now shaping up to be the biggest game of the season.
With neither team under any illusions as to where they stand, Ferdinand believes that, although the game cannot decide the title race on the spot, it can have a such impact on the outcome two weeks later.
"At the beginning of the season everybody was tipping either us or Chelsea to win the league," reflected Ferdinand.
"Arsenal made a good go of it but have fallen away.
"Even after Sunday, there are still two more big games to come, so I don't think it will decide the season. But it will have a big say in where the title goes."
Dress rehearsal
Many have pointed to United's convincing two-legged victory over Chelsea in the Champions League quarter-final stage as an indication of the balance of power between the two sides.
The 32-year-old centre-back believes that, while the two games will have little effect heading into Sunday's clash, the result handed the Red Devils a confidence boost against a side that have a good record against them in recent times.
"I am not sure it proves we know how to beat them and I don't know whether it will play on their minds, but it lets them know we are capable of winning," he added.
"We played particularly well over the two legs and we are confident."
History
A win at Old Trafford would go a long way to securing a stunning 19th league title, a feat that would send the United fans into ecstasy.
Yet, despite standing on the brink of another momentous chapter in the club's history, Ferdinand insists this year's title is what is important.
"The thought of winning 19 titles is not going to be the overriding factor as far as the players are concerned," he said. "We just want to win the league.
"There are players at the club who have not won a league title yet and there are others who have won quite a few, like Ryan Giggs and Paul Scholes.
"We are all at different parts of the spectrum but hunger to be successful is exactly the same.
"We do understand what it means to the fans but if we get involved in thinking about things like that it isn't going to help us."