Barton not putting feet up
Joey Barton insists Newcastle will not be resting up during their run-in despite securing their top-flight status.
Last Updated: 10/05/11 3:36pm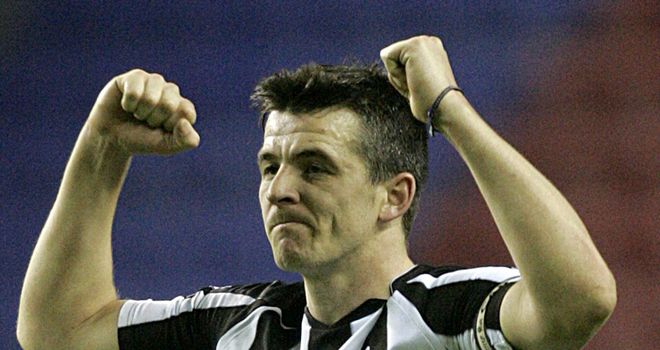 Newcastle United midfielder Joey Barton insists the club will not be resting up during their run-in despite securing their top-flight status.
After winning the Championship last season the club's primary goal upon returning to the Premier League was ensuring they avoided the bottom three.
Despite a change in manager, with Alan Pardew coming in, and the sale of star striker Andy Carroll to Liverpool the club have continued to impress.
The Magpies still have Chelsea and West Brom on their fixture list and Barton insists the players will be continuing to give their all.
Grounded
"We're not getting too carried away with that just yet," he told Sky Sports News on the club's impressive Premier League standing.
"We've got a tough game against Chelsea on Sunday. Then we've got a difficult game at home with West Brom.
"The most pleasing thing for us is Premier League survival, which was our goal at the start of the season.
"We've now mathematically achieved that."
Difficult
Some felt Newcastle's squad might not be good enough to stay up following promotion, but Barton believes his team-mates always had self belief.
However, Barton knows that the 2011/12 campaign will be even harder as their opponents will have more respect for the North East club.
"We always believed in the squad that we could achieve what we've achieved," he continued.
"Maybe if one or two things had gone our way we may have done a little bit better.
"Next season is going to be as difficult a season if not more so because team will respect you a little more.
"I think it's going to be a lot harder, so the test is going to be on us to improve individual and collectively to push Newcastle forward.
"Thankfully we've got a good squad mentality and rapport and we've been able to propel ourselves up the table in the past few months."