Vidic - Utd driven by critics
Captain Nemanja Vidic says the criticism directed at Man Utd has only served to spur them towards the title.
Last Updated: 11/05/11 2:09pm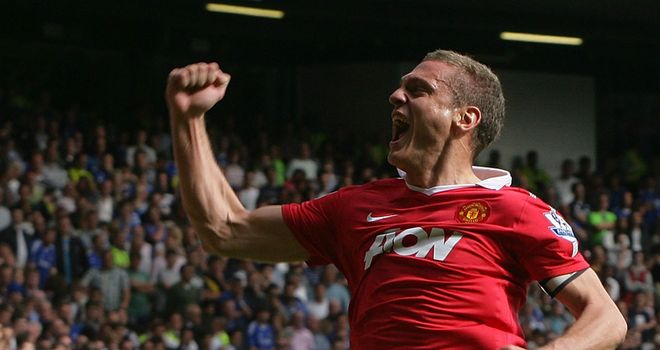 Manchester United captain Nemanja Vidic says the criticism directed at the team this season has only served to spur them towards a record-breaking 19th title.
United need one point from their remaining two matches to clinch the Premier League after overcoming title rivals Chelsea 2-1 in Sunday's crunch clash at Old Trafford.
But Sir Alex Ferguson's men have come under fire this season, with some pundits suggesting they fall short of his former all-conquering teams.
Motivation
Serbian defender Vidic says United have used such criticism as motivation this term as they bid to overhaul old adversaries Liverpool as the country's most successful league club.
"Compliments are not always good for you," Vidic said.
"Criticism can help a team. Back in early season there were people always trying to compare this team to other United teams.
"They were saying we didn't have the individuals like we used to and that we weren't as good.
"But you look at the names in this team and you think, 'How could they say that?'.
"We have never been focused on what people have been saying about us, but you can still get benefits from it. It can be a positive.
"Sometimes criticism can help a side. It can drag you forward. You have to work harder to prove to your critics that anything they say is not true.
He added: "It pushes you to work harder. If you are getting compliments then that can have the opposite effect. It can relax you.
"You start believing what people are saying about you and you are not on top of your game.
"If we win the title, we will have proved to everyone that we are a very good team and will have proved them wrong."
Potential
Vidic feels the best if yet to come from the current United side, with young players such as Javier Hernandez, Nani and Chris Smalling yet to fulfil their full potential.
"This team has space to grow," he added. "I think that next season we will be even better.
"We have so many young players and great potential in this squad.
"Some teams you feel have the potential to grow and improve. This team has it."