Boro hopeful over Taylor
Middlesbrough are hopeful that they can persuade Andrew Taylor to sign a new deal with the club.
By Graeme Bailey - Follow me on Twitter @graemebailey
Last Updated: 13/05/11 12:55pm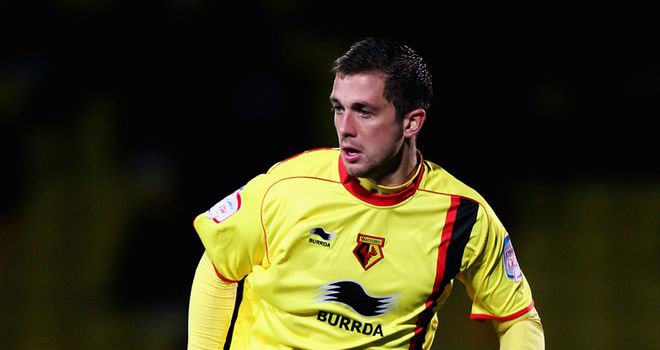 Middlesbrough are hopeful that they can persuade Andrew Taylor to sign a new deal with the club.
The Boro product has again emerged as a first-choice player under Tony Mowbray, after previously struggling to make an impact with Gordon Strachan when he was sent out on loan to Watford.
Taylor's current deal is due to expire this summer and, although he will have to take a drop in wages to stay at The Riverside, Mowbray is hopeful the Teessider will remain.
"I would like to think that it will get concluded very soon," Mowbray said of left-sided Taylor, who has operated successfully in midfield in recent months.
"He is in an open market place really and I have not hidden it too much. I would have had him sign in January if I could.
"He is not an in your face 'wow' player, but he is a very good professional, has very good qualities as a human being, and has great ball retention. He is the type of player I like in my team.
"People at this club are aware of that."
Budgets
Mowbray maintains that the club do need to reduce their wage budget but insists he is under no pressure to sell players he does not want to.
"Whatever happens this summer, as a football club we are governed by players' salaries. We have to reduce the wage bill and we will continue to do what we can to reduce the club's overall costs.
"There will be some cuts away from the football, but football salaries remain by far the biggest expenditure.
"We have to reduce wherever we can, but there will be no fire sale, as I have said.
"There have been a few nibbles for some players and we will have to see what happens there.
"We have players we are prepared to sell, and players we are not prepared to sell. But unless the phone rings and other clubs want to do business then nothing will change.
"Is that a bad thing? I don't know. We have players here who achieved a lot last season and if they are here next season, then we will expect them to push on further.
"The wage bill is too high for a club of this nature, and the chairman is right to express concern.
"He knows what he wants to do, and he knows what he would like to happen. This is a business and you have to try to run it like any other business.
"But you can't rip up players' contracts, and it's not the players' faults that they have these earnings.
"We will continue to consider all interest, but basically we have to get on with things, be positive and start thinking about pushing on next season."