Sakho staying put, for now
PSG star Mamadou Sakho insists he plans to remain with the club next season - but admits he knows who he wants to join.
By Patrick Haond & Graeme Bailey
Last Updated: 14/05/11 4:55pm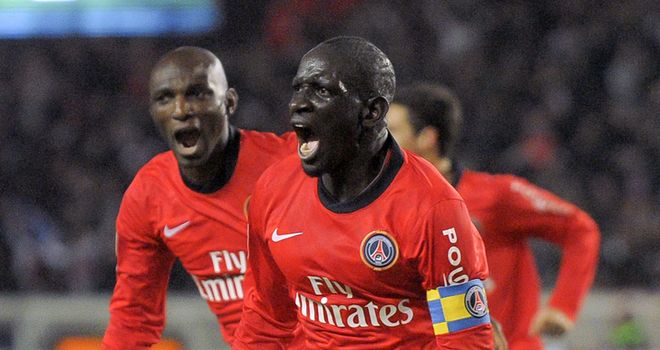 Paris Saint Germain star Mamadou Sakho has insisted he plans to remain with the club next season - but admits he knows who he wants to leave them for.
Arsene Wenger is a huge fan of the talented 21-year-old defender and French reports suggested he would make a firm move to secure his services this summer, fending off the likes of Liverpool.
But Sakho, who is captain of PSG, insists he is planning on staying in the French capital - even though he knows where he wants to go eventually.
"Contact this summer, I have extended until 2014 and I know where I want to go, I have a career strategy," he told L'Equipe.
"I know what I want to achieve at Paris, how long I want to stay, so I don't pay any attention about what is rumoured.
"I can insist to you I am not in a leaving state of mind. I don't ask myself such questions. But you never know what can happen during the summer transfer window.
"I have already told some friends my objectives are to become PSG captain one day and play with that club in the Champions League. Then, I will be able to leave with my head raised high."
Champions League
PSG are currently one point off third-placed Lyon as they look to make the Champions League.
"If we miss third position this term? Frankly, I would be disgusted," he said.
"It would be a great reward for the whole team to get CL qualification."
Sakho revealed that he is continually looking to learn and admits he has spoken to the likes of Claude Makelele.
He said: "I am asking a lot of questions. I am curious about everything. For example, I asked Claude Makelele how John Terry is thinking, how he is working - then, I compare that to me, to see what I am missising.
"There are still points I need to improve. Let's say I am still at 50 per cent of my potential."