Lichtsteiner to assess offers
Stephane Lichtsteiner is happy at Lazio but will reconsider his future if a good opportunity arises.
By Simone Bargellini
Last Updated: 17/05/11 12:43pm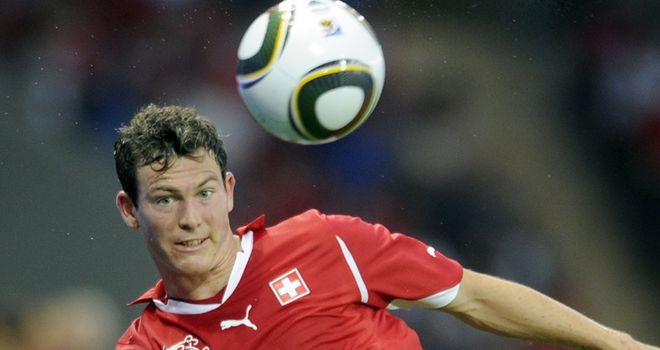 Stephane Lichtsteiner has stated that he is happy at Lazio but will reconsider his future if the opportunity arises to further his career.
The Switzerland right-back has reportedly attracted the attention of several leading European clubs with his performances for Lazio in Serie A this season.
Juventus have confirmed they are keeping tabs on the player, while Manchester City have also been linked with a summer swoop.
Lichtsteiner, 27, maintains that he is enjoying life at Lazio and has no plans to look for a move elsewhere.
However, he recognises that it would be wrong to rule anything out as an offer could be lodged in the transfer window that is too good to resist.
Trophy dream
"I like Lazio," he told Corriere dello Sport. "I love this shirt, it gives me so much.
"I love Rome and I love to play in the derby, although lately they have gone wrong for us.
"The future? Let's see what happens in the market.
"I dream of winning major titles. If there is the opportunity to take a step forward I'll evaluate it.
"It should be a top club, one of those occasions where you cannot say no."