Warnock rubbishes Cole rumour
Queens Park Rangers boss Neil Warnock has played down speculation linking him with a move for Joe Cole.
Last Updated: 17/05/11 1:30pm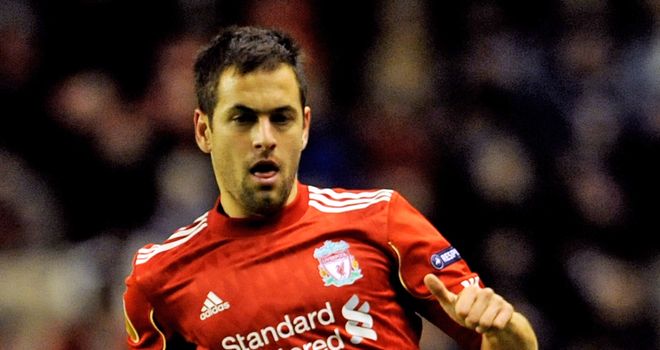 Queens Park Rangers boss Neil Warnock has played down speculation linking him with a move for Joe Cole.
With QPR having secured promotion to the Premier League, rumours regarding who they might bring in over the summer have begun to circulate.
The Loftus Road outfit do have money to spend, with wealthy trio Flavio Briatore, Bernie Ecclestone and Lakshmi Mittal forming part of the club's board.
They are, however, aware of the need to work within a strict budget and are not prepared to throw money at a situation which could backfire on them.
With that in mind, Warnock accepts that he will have to scour the market for potential bargains.
That rules out a swoop for England international Cole, who has struggled to settle at Liverpool following a high-profile move to Merseyside last summer.
"What we have here is perceived money," Warnock said in the Evening Standard.
Stabilising
"I don't think anyone wants to splash out fortunes. I think the Premier League will be a great League to be in, and I think the owners will really enjoy it, but they will want me to be as thrifty as I have been in the Championship, getting value for money and entertainment as best that we can without spending millions.
"I can't see them throwing money around with 18,000 crowds. I don't think they want to be self-sufficient, as that is difficult, but they don't want to be throwing money around stupidly.
"I see we have been linked with Joe Cole but I doubt we could afford a quarter of his wages.
"If you gave me fourth from bottom next season, then I would accept that now. The more years you have in the Premier League, the more chance you have of establishing and stabilising, such as Stoke or Bolton.
"I think QPR could become one of those clubs but you have to stay in the Premier League to do that. That can be a goal for us but we are nowhere near good enough to be top half of the Premier League at the moment.
"And Stoke have improved every year if you look at their signings. They have spent a lot of money on some of them, and have increased the quality of their players year on year, and that is the art of it.
"I thought we could do that when I was at Sheffield United but we only spent around £2m in the Premier League, whereas here we need to invest a bit more than that."