Evra - Park is unbelievable
Patrice Evra hopes Park Ji-sung could prove Man Utd's key to keeping Lionel Messi quiet.
Last Updated: 18/05/11 7:22am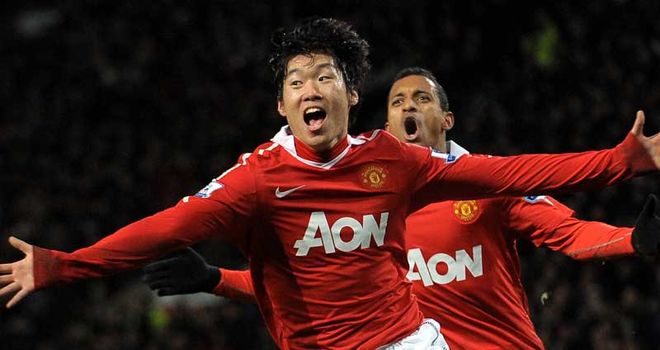 Patrice Evra hopes that Manchester United team-mate Park Ji-sung could prove the key to keeping Lionel Messi quiet in the UEFA Champions League final.
The two clubs are preparing for their Wembley showdown on 28th May in what promises to be a thrilling encounter.
Messi, regarded as the best player in the world, is one of the biggest threats to United and scored in Barcelona's win over Sir Alex Ferguson's men in the 2009 final.
But Evra thinks that midfielder Park, who started the defeat to Pep Guardiola's team two years ago, has a secret advantage.
"Ji's unbelievable," said Evra. "I was just laughing when I was watching the Chelsea game when he was running, because it was unbelievable.
"It must be the Korean food. I try to do the same, sometimes I go to his house and eat the same food.
Ridiculous
"But seriously, I think Ji is an example to every player. He runs for everyone. Sometimes if I'm tired I know I'll be okay because Ji will run for me.
"I think he's one of the most important players in the team because he doesn't stop running, he can run all day.
"It's funny because when we reached the final, some fan said, 'Yeah, we're going to win against Barcelona because Ji is going to run all day with Messi.'
"I made some joke with Ji in the dressing room afterwards, saying, 'People now think you're a defender.'"
United and England defender Rio Ferdinand has also been impressed by Park's worth ethic.
"The lads in the changing room sometimes sit and laugh at the amount of work Ji gets through, because it's just ridiculous," said the centre-back.
"We just want to know what he eats pre-match and at home. He must have a different diet to all of us because the way he runs and the energy he's got is phenomenal.
"It's great to see and have as a part of your team. He's definitely an unsung hero."