Hoskins flies to Seagulls
Newly-promoted Brighton have signed Will Hoskins to help fire their Championship charge next season.
Last Updated: 20/05/11 6:22pm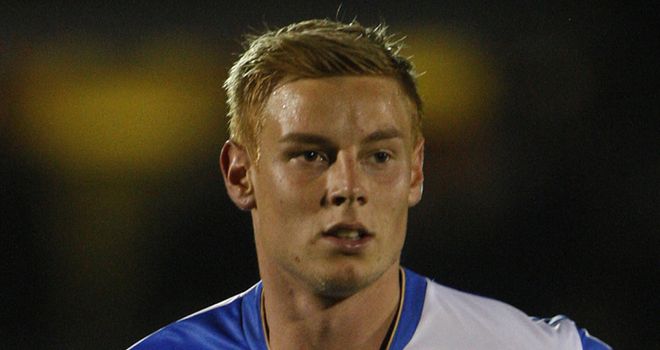 Newly-promoted Brighton have signed Will Hoskins to help fire their Championship charge next season.
The 25-year-old has moved to the League One champions from Bristol Rovers on a two-year deal for an undisclosed fee.
Hoskins' arrival comes as Brighton have announced that Glenn Murray's future now lies away from the club, after the out-of-contract striker rejected the Seagulls' latest and final contract offer.
Brighton boss Gus Poyet tried to sign Hoskins last summer and is delighted to have finally landed his man.
He told the club's official website: "We were looking to get him during the summer last year but for different reasons it was not possible.
"We have been monitoring him this season and he had a very good season at Bristol Rovers.
Ability
"They were a team that were struggling all year and he still managed to score 20 goals which shows his ability in front of goal.
"It is known we tried to get him before the loan window closed and we were really close; we decided then that he was a player we wanted in the future.
"He will bring plenty of qualities and a different option for the team up front.
"He is able to play up front on his own - even though he is not a target man - but he can also play on the shoulder or play wide and cut in, especially from the left, so he is adaptable to playing three strikers up front.
"He's also very good at linking and he's very gifted technically, so he gives us different options depending on the game and the opposition."
Poyet believes Hoskins' previous three-year stint in the Championship with Watford will be beneficial
Experience
He added: "He brings some more Championship experience into the side. He was young when he played there before, but he knows the division.
"He knows what is needed and I'm sure that after another couple of seasons he's even more mature to go and impose his game at that level."
Hoskins is delighted to have joined the Seagulls.
He said: "It's wonderful to become a part of a project which is on the up so it's been a very good day for me.
"Everyone knows that things can happen at this club so as soon as I became aware that Brighton were interested in me, I had my heart set on coming here.
"I've had the chance to play against Brighton and saw how the team moves, passes and works first hand. That's something I was really impressed with, so I can't wait to get started next season."