Harry - Woody worth a gamble
Harry Redknapp believes Jonathan Woodgate would be 'worth a gamble' if he is not retained by Spurs.
Last Updated: 21/05/11 8:20pm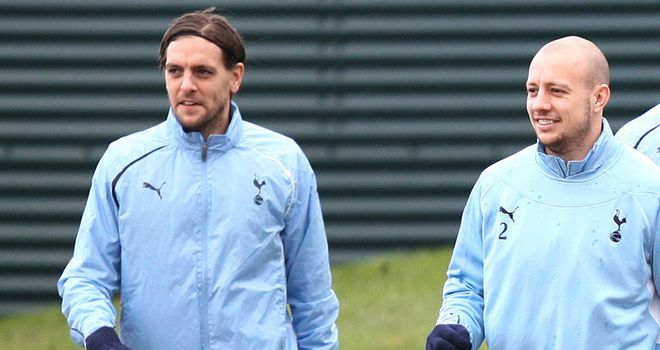 Harry Redknapp believes Jonathan Woodgate would be 'worth a gamble' in the summer if he is not offered a new contract by Tottenham Hotspur.
Woodgate has endured a nightmare last two seasons due to injury and has made just one substitute's appearance for Spurs this term.
He is out of contract in the summer and Tottenham boss Harry Redknapp has yet to make a decision on whether to hand the 31-year-old a fresh deal.
The former Leeds United centre-half could feature in Spurs' final game of the season against Birmingham City on Sunday after Redknapp acknowledged he is in a quandary.
Difficult
"It's a difficult one with Woody. His contract is up and he hasn't played for two years," Redknapp said.
"If we don't keep him then he is worth a gamble for someone on a pay-as-you-play deal because if you can get him fit you will have one of the best centre-halves anywhere.
"If I wasn't at Tottenham I would take a gamble on him. He could be a fantastic signing because he is training and he feels fit for the first time in two years."
Redknapp is also looking to improve his squad over the summer, but he insists that he would never ask chairman Daniel Levy to break the bank to sign a player if it would put the club's financial future at risk.
"The top Champions League teams are earning crazy money so it's difficult to sign players," Redknapp said.
"We don't pay the wages that Chelsea do and quite rightly so. Daniel doesn't want to put this club at risk to pay those sorts of wages. It's a very well run club here.
"It works within its means and he runs it how it should be. If players wanted £180,000 a week then they are not going to get it at Tottenham, no more than they are going to get it at Aston Villa or too many other clubs."