Coyle aims to replace Elmander
Bolton manager Owen Coyle hopes to sign a player of similar stature to replace Johan Elmander.
Last Updated: 21/05/11 3:03pm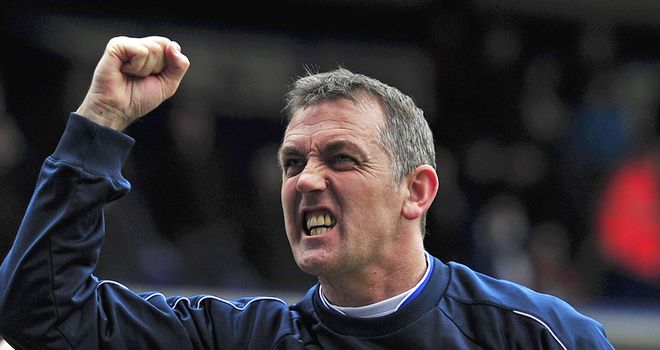 Owen Coyle is keen to use the money freed up by Johan Elmander's imminent exit to bring 'exciting young players' to Bolton Wanderers.
Elmander is expected to finalise a free transfer move to Turkish side Galatasaray after failing to agree a new contract with Bolton.
The Swedish striker blossomed under Coyle during the first half of this season and the Bolton boss is eager to sign a replacement of a similar stature.
Coyle said: "I would love to have players of that stature at the club and I will leave no stone unturned to do that. We all recognise how finance can help you.
"If Johan goes that will free up a lot of finance because he was our record signing and on a terrific contract.
"That is money I can use to bring exciting young players to the club and that has to be my aim and I will do all I can to achieve it."
Smooth transition
Elmander scored only 10 goals in his first two seasons after arriving from Toulouse for £8.5million only to flourish under Coyle and his coaching staff.
Coyle said: "Prior to us arriving I don't think anyone at Bolton would have had a half a mind to offer Johan a new contract.
"We came in and for whatever reason Johan has found his real form and shown the player he is. All of a sudden the situation swings.
"But Johan is in the last year of his contract and he's really in control of his destiny."
Coyle has already held preliminary budget talks with chairman Phil Gartside and added: "Players come and go. It happens every summer. What you have to do is be forward thinking.
"You have to make sure you have targets in place that can come in and make a smooth transition, blend in with the squad.
"Who is to say I am not out there and have a couple of Bosmans lined up myself? But I am not naming any names."