Messi raring to go
Lionel Messi says he is refreshed and ready to take on Man Utd in Saturday's Champions League final.
Last Updated: 23/05/11 7:58pm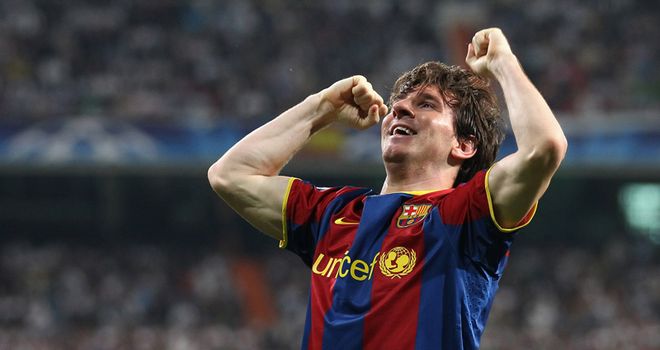 Barcelona ace Lionel Messi says he is refreshed and ready to take on Manchester United in Saturday's UEFA Champions League final after a two-game break.
The 23-year-old Argentina international is the top scorer in Europe's elite club competition this term with 11 goals, marking the third successive season he has topped the chart.
And Messi will look to extend that tally in the decider at Wembley this weekend after being rested for Barca's final two Primera Liga matches of the season against Malaga and Deportivo Coruna.
"I wanted to play those games too but it was also good for me," said Messi, who last played on May 11th when the Catalan club clinched a third straight La Liga title at Levante.
"I had a good rest and now we go again."
Quality
Messi, who netted Barca's second goal in the 2009 final when they beat United 2-0 in Rome, has dismissed suggestions that Sir Alex Ferguson's current side lack the quality of previous squads.
The Red Devils were crowned league champions for a record 19th time earlier this month, and the striker added: "They won the English championship and they are in the Champions League final.
"They can't be very weak if they have achieved all that.
"It is a final, it is a special match given what is at stake. The good memory of Rome is behind us.
"This will be a totally different match. We are facing a very strong adversary, which has very good players."