Hernandez impresses Messi
Lionel Messi says clubs like Barcelona and Real Madrid are sure to be watching Javier Hernandez.
Last Updated: 24/05/11 11:50am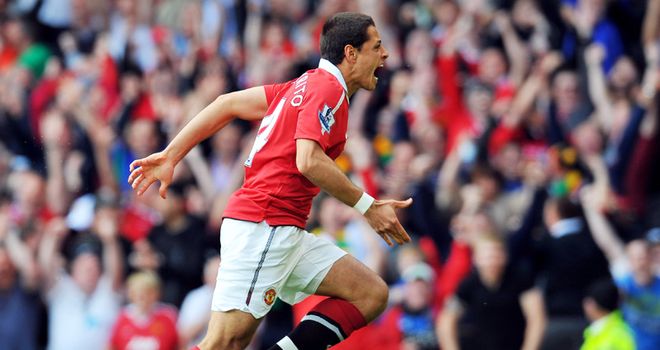 Lionel Messi believes Javier Hernandez has made such a stunning impact at Manchester United this season that clubs like Barcelona and Real Madrid will be watching him with interest.
The Mexican striker moved to Old Trafford last summer after agreeing a deal with the Red Devils prior to the World Cup, and has taken the Premier League by storm.
As well as helping United win the domestic title, his performances have also been a key part of their run through to the final of the UEFA Champions League.
Barcelona will be the opponents in Saturday's showpiece at Wembley and Messi is aware of the threat Hernandez will pose.
The Argentine feels the 22-year-old could fit in at Barca, while he reckons strike partner Wayne Rooney would also be successful if he came to Spain.
"They (United) have really good players in every position and like us you need that to be able to win the Champions League," said Messi.
Great style
"Hernandez is definitely one of the reasons why United have done so well.
"I think it's really cool that a South American player gets a breakthrough at a club like Manchester United. I would say that he has a great potential and he's worth looking after in the future.
"Hernandez is definitely a player that could fit in here in Barcelona. He speaks Spanish and he's got a great style of play.
"He's very unpredictable when he's challenging his opponent and that's something we consider as a great strength in our team.
"I'm sure both Barcelona and Real Madrid are watching a player like him.
"Wayne Rooney is also a striker that could fill out a role in our Barca team.
"He's been in the game for many years and he has been at the top since he was very young. I'm sure he would adapt quickly to playing in Spain."