Toure learns return date
Manchester City defender Kolo Toure will be able to play again in early September following an FA hearing into his failed drugs test.
Last Updated: 27/05/11 8:02am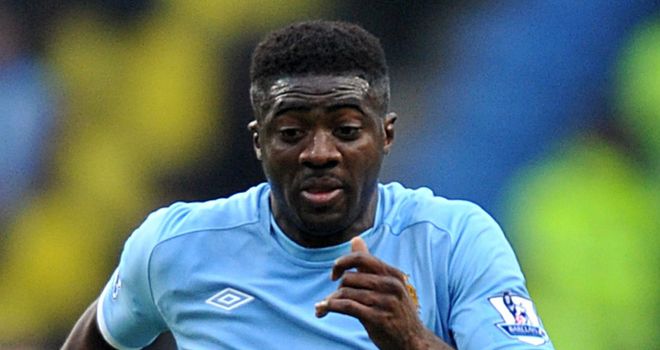 Manchester City defender Kolo Toure will be able to play again in early September following a Football Association hearing into his failed drugs test.
Manchester City confirmed on 3rd March that Toure had tested positive for a banned substance and immediately suspended him from duty.
The Ivory Coast international subsequently sat out the final two months of the season after his case became the subject of a legal process.
He was strongly defended by a number of team-mates and former colleagues, while Arsene Wenger, who managed Toure at Arsenal, claimed the failed test was due to mistakenly taking a diet pill belonging to the player's wife.
The FA has now announced that Toure is to serve a six-month ban, backdated to 2nd March.
He will therefore be eligible for a Manchester City comeback on 2nd September, just a few weeks after the new Premier League season starts on 13th August.
Toure is also to be target-tested for a period of two years, starting immediately, following an independent regulatory commission hearing convened at Wembley.
Relieved
Toure admitted the offence - his first - contrary to Regulation 3 of the FA Doping Regulations 2010-11.
But the panel took into consideration the circumstances behind his use of water tablets belonging to his wife.
Headed up by Christopher Quinlan QC, the commission were satisfied Toure did not intend to enhance sporting performance or to mask the use of a performance-enhancing substance.
Under regulation 32 Toure cannot participate in any football match until 2nd September or any other football-related activity other than anti-doping education or rehabilitation programmes.
Toure later said he was relieved at the decision, telling City's official website: "This has been a difficult period for me.
"I am sad to have missed the team's triumph of securing Champions League football and also the FA Cup victory at Wembley.
"But I am relieved I will be able to return to football in September and thank the FA's commission for their understanding about my case in coming to their decision."