Pardew waiting on striker move
Newcastle boss Alan Pardew has confirmed they are hoping to move forward with a deal for a new striker.
Last Updated: 27/05/11 11:29am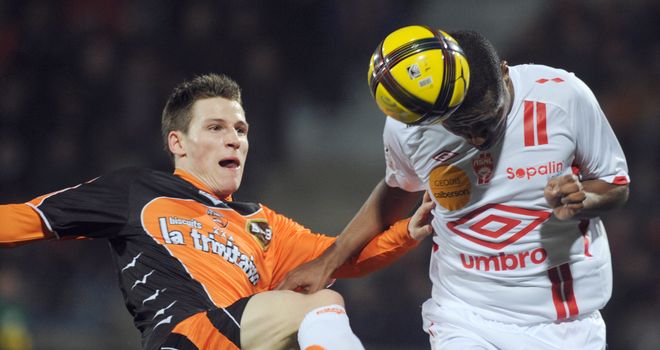 Newcastle boss Alan Pardew has confirmed that they are hoping to move forward with a deal for a new striker this week.
The Magpies chief is anxious to bolster his options, having been unable to sign a replacement for £35million Andy Carroll following his January move to Liverpool.
Now with money to spend, Pardew has a host of options and he has made a number of enquires.
He has confirmed that he is currently waiting on one deal, with many sources claiming that it is for Kevin Gameiro of Lorient, although he is also interested in the likes of Gervinho and Demba Ba amongst others.
France international Gameiro has made it clear he wants to move to Spain, with Valencia his preferred destination, and they have rekindled their interest this week.
But Pardew is hoping money will talk and that Newcastle's willingness to pay around €10million could see them strike a deal with Lorient.
Interest
"We've given a player a deadline this week, so that'll be interesting," said Pardew.
"We are pitching for a striker that we bid for - that's been reported. We're hopeful on that but we'll have to wait and see. There's no real feedback from the club on that. And we're pitching for another couple of players.
"If I was a Newcastle fan, we're making the right noises on that front. I'm sure the fans are disappointed about the Joey Barton situation but we are trying to take the club forward by signing players."
With the French season due to finish this weekend, Newcastle are expected to have a strong presence across the Channel to make final checks on a number of targets - including Gameiro and Gervinho.
Gameiro, meanwhile, has been told by French boss Laurent Blanc that he does need to move.
"Gameiro's qualities will be revealed when he changes his club. We don't know if he has international level yet. I believe he has it, but to show it he has to play," Blanc said.