Song - Mentality the key
Alex Song says Arsenal need to master the art of adopting a stronger mental attitude against lesser opposition.
Last Updated: 29/05/11 4:44pm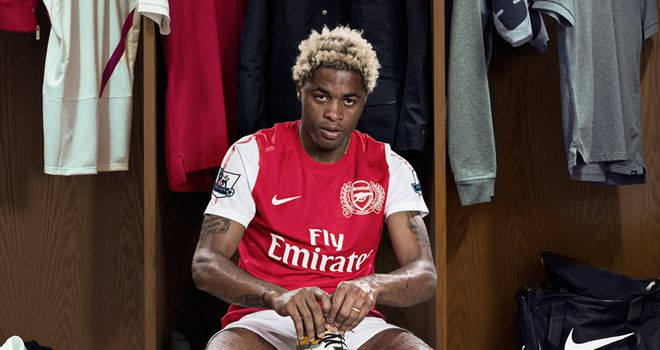 Alex Song believes Arsenal need to master the art of adopting the strong mental attitude they produce for the top teams against lesser opposition.
The Gunners beat the likes of Manchester United and Chelsea at Emirates Stadium this season, but were held to goalless draws by Wigan and Blackburn.
Song believes injuries played their part as manager Arsene Wenger was shorn of key players at critical times, although the Cameroon midfielder is not dwelling on the past.
Arsenal's title challenge ultimately fell short after slipping to a last-gasp away defeat to Bolton and Song believes it is inexcusable to see off The Red Devils only to drop points unexpectedly.
Mentality
"We had a lot of injuries this year, which was not easy, we missed a lot of players," Song told the Sunday Mirror.
"Sometimes we get on the pitch and we think 'this game will be won easily' that is something that we have to change. Because when you think you are going to win a game, and you don't, it knocks the team.
"You can't play a game against Manchester United and lose against Bolton in the game before that.
"I think we need to have the same mentality whether we play Bolton or Manchester United. I think we need to learn from this to be ready for next season."
Lacked
Arsenal will be taking part in the UEFA Champions League having finished fourth in the Premier League, but Song believes something was missing.
However, Song is up for the challenge of ending Arsenal's six-year trophy drought and is determined to help the team win silverware next term.
"We didn't do what we wanted to do this year, we finished fourth and I think we lacked something this year," he added.
"It's very important that for next season that we don't make the same mistakes. It will be good to get away on our holidays and when we get back, we will know what we have to do for next season.
"We will be ready for the challenge and it's very important for us to win something next season, because we missed something this year and were very close."