Tyson set for Forest exit
Nathan Tyson looks set to leave Nottingham Forest on a free transfer at the end of his contract.
Last Updated: 30/05/11 11:12am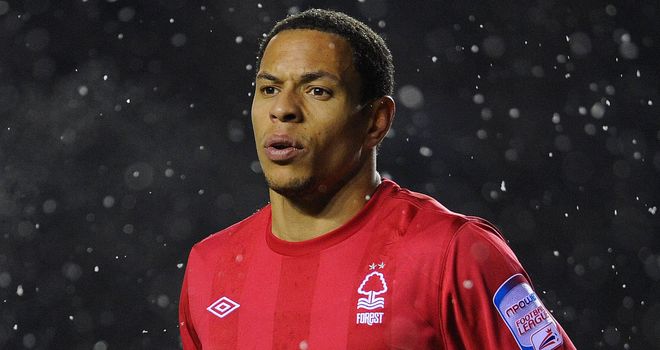 Nathan Tyson looks set to leave Nottingham Forest after the striker was left disappointed by the manner of the club's contract offer.
The 29-year-old's current deal at the City Ground expires in the summer and reports claim the offer of an extension was made via a letter in the post rather than face to face.
He has made over 200 appearances during his Forest career since joining from Wycombe Wanderers in late 2005, but is now searching for a new club.
"Unfortunately, Nathan is leaving Forest. He is very upset," his father Len, who also acts as his adviser, told the Nottingham Evening Post.
Perplexed
"He is perplexed at the way this has been done because he feels he has given the club loyal service for the past five years. The way this has been done shows a lack of respect.
"The club has not discussed this with him since his last contract was signed. All it needed was a phone call or meeting telling him he was no longer part of their plans and Nathan could have prepared his family for the pending move.
"We have a lot of options now but we have probably narrowed it down to four clubs and will be making a decision soon.
"Nathan has always given 100% for Forest. He never spat his dummy out after being asked to play out of position. Every fan knows left midfield is not his best position.
"Now he just wants to get away and get his career back on track. This is no snub to the marvellous Forest fans. They have supported him from day one and always gave him a warm reception."