Fifa pledges encourage SFA
Fifa's renewed determination for transparency has encouraged the Scottish Football Association.
Last Updated: 01/06/11 7:15pm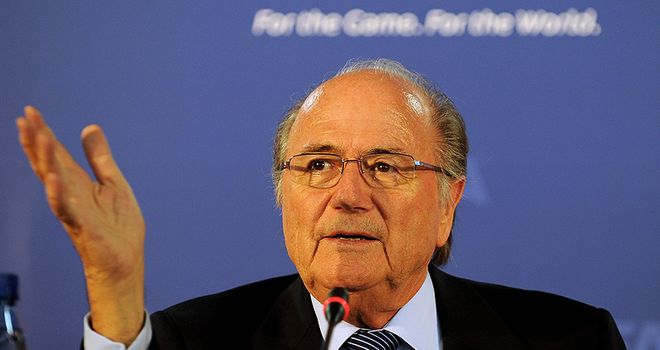 Fifa's renewed determination for transparency has encouraged the Scottish Football Association, despite its failure to postpone Wednesday's presidential election.
The SFA had publicly backed calls from its English counterparts to delay the unopposed re-election of Sepp Blatter after his only rival, Mohamed Bin Hammam, withdrew on Sunday before he was provisionally banned on bribery charges.
It was requested that the election be postponed until other allegations of corruption among senior Fifa officials were investigated, but the motion was defeated by 172-17 votes, with 17 member countries abstaining.
However, SFA chief executive Stewart Regan felt his organisation's stance had helped to secure positive changes, which were announced after Blatter was voted in for another four years by 186 associations.
In a statement, Regan said: "The Scottish FA is encouraged by the promise of a more transparent and inclusive approach to future governance made by Fifa at its congress in Zurich today.
Promise
"While we accept and understand that the Fifa statutes allowed for the election of a single presidential candidate, our request for a postponement was made primarily to enable a line to be drawn under the speculation and accusations that clouded the congress and undermined the election process.
"Having requested a wholly independent ethics committee, we are pleased that, as a first step, the chairman of the committee will in future be elected by the congress, along with the appointment of designated independent individuals to the committee.
"We are also in agreement with the promise that a 'solutions committee' be formed to examine corporate governance and recommend changes.
"Moreover, we are satisfied with the announcement on the major change to how World Cup host nations will be chosen.
"In the interests of openness and transparency, and also to protect the integrity of the executive committee members, the decision to alter the selection process to a vote from all 208 member associations, rather than the 24-man ExCo, is a positive step."