Bent sorry over Houllier
Aston Villa striker Darren Bent admits he is sorry to see Gerard Houllier's departure from the club after just nine months at the helm.
Last Updated: 02/06/11 5:05pm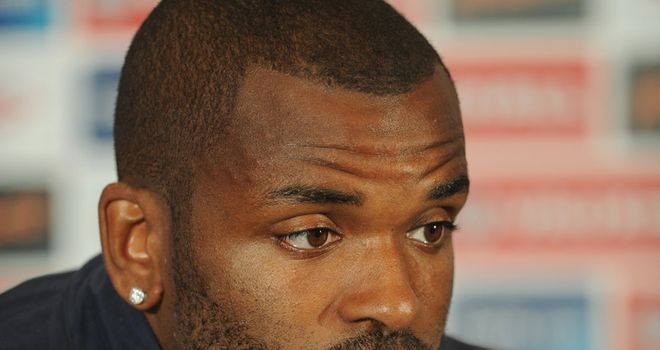 Aston Villa striker Darren Bent admits he is sorry to see Gerard Houllier's departure from the club.
Villa confirmed the Frenchman's exit on Wednesday evening due to concerns over his health.
Houllier has ended his ninth-month reign with immediate effect after suffering heart problems which meant he could not take charge of the team for the final five games of the season.
He showed his faith in Bent by splashing out an initial £18million to Sunderland in January and the striker responded with nine goals in 16 games.
Bent said: "It is sad for me to see Gerard go. He signed me, invested a lot of money in me. He showed a lot of faith in me.
"But your health comes first and, if he's not well enough to come back, then he needs to take a break."
Critics
Bent is currently on England duty and looks set to start against Switzerland on Saturday in the Euro 2012 qualifier.
And he feels he has won over any critics he has - including Harry
Redknapp - and demonstrated he is good enough to be part of the England side.
Redknapp once famously said "my missus could have scored that one" after Bent missed a clear-cut chance for Tottenham against Portsmouth in January 2009.
But he has not looked back since leaving White Hart Lane with nearly 50 goals in two seasons with Sunderland and now Aston Villa.
Bent has also been on target in three successive internationals against Switzerland - his first goal for his country - Denmark and Wales.
Bent said: "I like to think I've changed a few perceptions of me over the past
few months.
"Before I got the goal in Switzerland, a lot of people seemed to be saying they thought I wasn't good enough and maybe I can't score goals.
Kept coming
"I got the first one for my country and they seem to have kept coming.
"Hopefully I can keep changing people's perceptions of me and showing them I can play at the top level and score goals.
"I'm at a period now where I feel more confident than ever before in my career.
"I don't think I have even been in so many squads consecutively and got on the pitch so often as well.
"I feel I am playing really well at the moment, and things are going in the right direction and long may it continue.
"It was disappointing not to go to the World Cup and in the friendlies beforehand it was difficult as half the squad knew they were on the plane and the other were fighting to go.
"In my own mind, I knew I hadn't done enough to get picked but you always hope.
"At the same time I tried to take the positives, move on this season and tried to do well for club and country."