Cole wants Sturridge stay
Ashley Cole is hoping Daniel Sturridge will remain at Chelsea next season after his loan spell at Bolton.
By James Riach
Last Updated: 02/06/11 5:08pm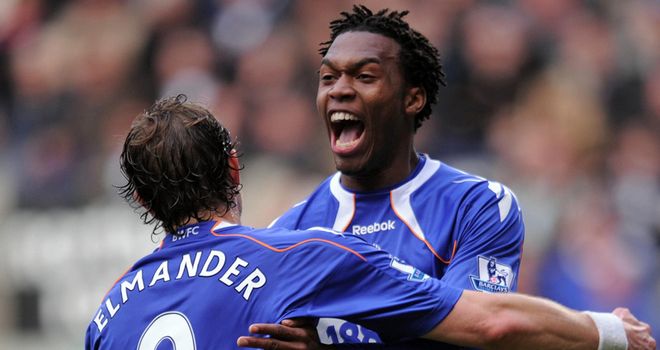 Chelsea left-back Ashley Cole is hoping Daniel Sturridge will remain at the club next season after his successful loan spell at Bolton.
Sturridge, 21, enjoyed a profitable second half of the last campaign at the Reebok Stadium, scoring eight goals in 12 appearances for Owen Coyle's side.
He has now returned to Stamford Bridge and it remains to be seen how big a part he plays next term. Much will depend on whoever takes the reins of managerless Chelsea, but Cole wants him to stay.
"I saw Daniel Sturridge recently and look at what he has done at Bolton," the England defender told the club's official website.
"I knew what he could do. I've seen him in training and he's honestly one of the hardest players I've ever had to mark. His movement is unreal.
"Hopefully when he comes back next season he'll see more opportunities and bang goals in for us like he has done for Bolton."
Chelsea fell short in the Premier League under former boss Carlo Ancelotti, while they also could not manage success in the UEFA Champions League or the FA Cup.
Spirit
But while Cole admits it was disappointing to tail off after a good start, he praised the spirit of the squad for fighting back to clinch second spot.
"At the start of the season we played some good football, some sexy football to be fair," he added. "Blackpool at home in that first half was special, but it's been a tough season.
"When we had that crazy, not even a blip, an unheard of period for any team, everyone wrote us off and rightly so.
"But give us credit for coming back and it's an achievement to come second in the Premier League.
"That said, though, we feel as though we should be winning and we want to win, but second is not bad in this league."
He continued: "I don't feel 30. We train with a lot of young players and they make you feel young. I feel good. I feel healthy and fit, so I hope to keep going for a few more years, though it's hard to say how long.
"I do have a bad ankle and it's not something which just goes away so I have to manage it and take it season by season. But if I look now and say how I feel, I know I've definitely got three years."