Cuellar admits Gers excitment
Former Rangers defender Carlos Cuellar has admitted he would be excited about a return to Ibrox.
Last Updated: 08/06/11 11:03am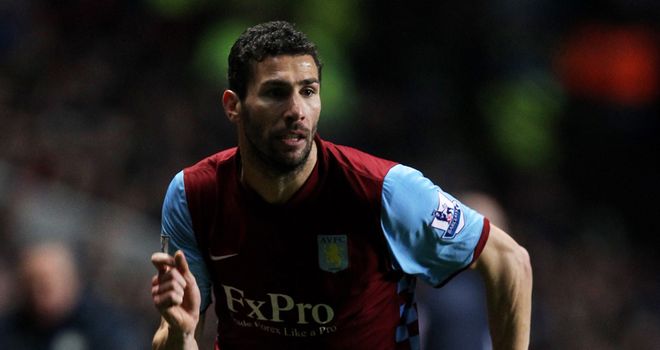 Former Rangers defender Carlos Cuellar has admitted he would be excited about a return to Ibrox.
New Rangers boss Ally McCoist is interested in taking the 29-year-old back to the club three years after the Spaniard left for Aston Villa.
Cuellar said he only left Ibrox after he was told it would enhance his international prospects but he is now his own man and would be excited about a return to Glasgow.
He told the Daily Record: "Obviously I have to find out what Villa want me to do but I'm very surprised to hear that Rangers want me back.
"A lot of people have been talking about it on the internet and on Twitter saying, 'I want Carlos back - or Carlos has to be here'.
Exciting
"It's exciting because Rangers, for me, has so many good memories.
"It's exciting if there is a possibility to go back because all of those good memories come back - the city, the club, the people, how much they loved me and how much I loved them.
"Then there is the Champions League and the chance to win trophies again. Who wouldn't be excited about something like that?"
He added: "I only left because I was told if I wanted to have a chance of playing for the national team then I had to leave Scotland and move to the Premiership or return to La Liga.
"Three years ago I thought I had a chance and I did what I had to do. I was listening to people who were part of the national team. I did what they advised.
Own dream
"But now I can follow my own dream and I won't let other people tell me what is best.
"I know myself what will make me happy. I was so happy at Rangers and this time, if I get the chance to return, then I will follow what I want to do."
Cuellar believes he could work well under McCoist.
He said: "I had a good relationship with Ally McCoist. He is a great personality and I think it would be good fun to work under him as manager. But that doesn't mean it would be one big joke.
"The thing about Ally is that he knows how to separate the jokes from the work. I saw that in my time in Glasgow. I think he will make an excellent Rangers manager."