Surinam chief claims 'cash gift'
More evidence has emerged of Caribbean officials receiving envelopes with cash 'gifts'.
Last Updated: 09/06/11 7:59pm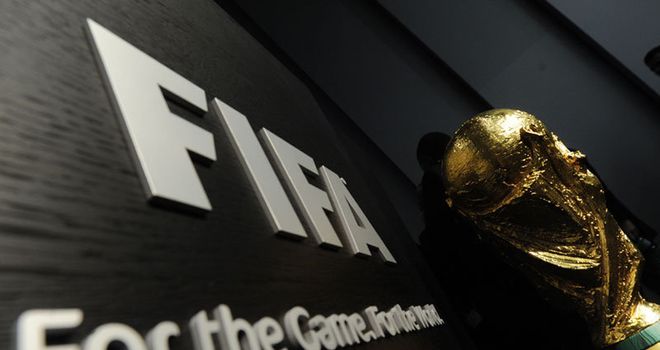 Fresh evidence that Caribbean football officials were given brown envelopes containing 'gifts' of US$40,000 in cash has been revealed.
A number of associations of the Caribbean Football Union (CFU) have denied receiving any cash, while four have said they were offered and refused the money.
On Thursday, the president of the Surinam FA revealed that he was handed $40,000 dollars, in $100 bills, at a special meeting of the CFU in Trinidad on 10th May.
Louis Giskus insists, however, that he was told it was a gift from the CFU to spend on development projects. He said he returned to Surinam that day - missing a meeting the following day when, according to an affidavit submitted to Fifa, association officials were told by CFU president Jack Warner that the cash was a gift from fellow Fifa member Mohamed Bin Hammam.
Warner, who is the longest-serving member of Fifa's executive committee and a senior government minister in Trinidad, and Bin Hammam have both been suspended by the world governing body while Fifa investigates allegations that they paid or offered bribes to officials of the 25 associations that make up the CFU.
Two CFU officials, Debbie Minguell and Jason Sylvester, have also been provisionally suspended. They all deny any wrongdoing.
Surprised
Giskus said in an interview: "We went up to a room and were given $40,000 in a brown envelope with the name of Surinam on it.
"We were surprised, and asked who the gift was from. Mr Jason Sylvester told us that it was a gift from the CFU for developing football in Surinam.
"We asked once more and were told it was for developing football in our country and that's why we accepted it.
"I asked if we would get problems with Customs leaving Port of Spain with that amount of money and he [Sylvester] told us there would be no problems.
"I wrote his mobile number on the envelope so that if there were any problems at the airport we could call it."
Austin ban extended
Meanwhile, Fifa has extended Lisle Austin's suspension by Concacaf to a worldwide ban.
Austin was provisionally barred by Concacaf last week having been in charge of the organisation for just four days following the suspension of the body's long-standing president Warner.
While Warner was suspended by Fifa after allegations of bribery and pending further investigations by its ethics committee, no such charges have been made against Austin.
Concacaf has declined to explain the detailed reason for Austin's removal, official documents referring only to an 'apparent infringement' of statutes.
"We can confirm that Fifa has today notified Concacaf that the Fifa disciplinary committee has extended the provisional suspension of Lisle Austin at a worldwide level," Fifa said.
The decision bars Austin, for the time being, from taking part in any football activities or forums internationally.