Cleverley eyes Scholes role
Tom Cleverley feels he is ready to step into Paul Scholes' boots at Manchester United.
Last Updated: 11/06/11 2:29pm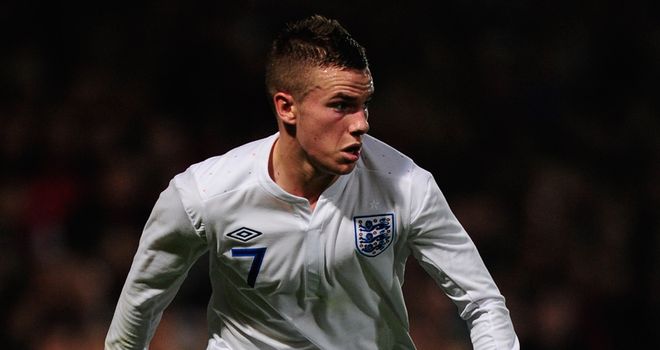 Tom Cleverley feels he is ready to step into Paul Scholes' boots at Manchester United.
The 21-year-old has never played for his parent club, having spent the last three years gaining substantial first-team experience whilst on loan at Leicester City, Watford and Wigan Athletic.
Cleverley played a major part in helping keep Wigan in the Premier League last term and he is now ready to return to Old Trafford and wants a chance in the first team.
And with Scholes announcing his retirement, the England Under-21 star sees this as the perfect chance for him to feature.
"Paul Scholes' boots are very big ones to fill, he's been a winner and a great player. Any team is going to miss a player of that ability. But as always somebody has to step up," he told the Manchester Evening News.
"You hope that given the chance you can, along with everyone else, give something so he is not missed as much.
"I hope I can put my case forward and save the club some money. Wigan have helped me and I feel I am ready to tackle the job at United.
"I have spoken to the manager. We have had two or three discussions. They were good chats and he will be speaking to me again after the European Championships.
"I know United will be buying players this summer. The reality is that United are the biggest club in the world so they are going to be interested in the best.
"They will be linked with players and they will buy top players. You grow up at the club knowing that will be the case. That is part of the challenge.
"But we all know the manager promotes young home grown players so you have to show you are good enough. After the experiences at Wigan I know what it takes now at Premier League level. I want to be part of the manager's plans."