Smalling eyes more glory
Chris Smalling is keen to taste glory in the Euro U21 Championships after Premier League success with Man Utd.
Last Updated: 12/06/11 12:01pm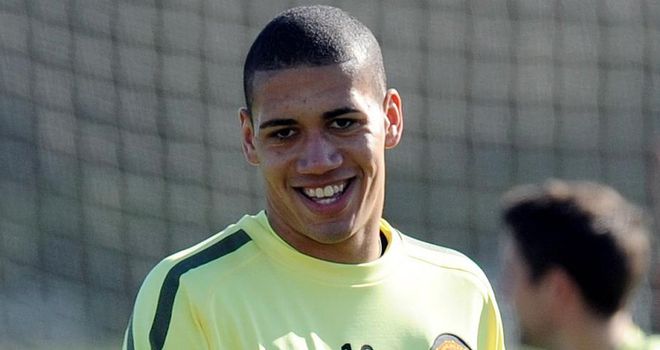 Chris Smalling is keen to taste glory in the European Under-21 Championships after enjoying Premier League success with Manchester United.
The talented young centre-back has enjoyed a rapid rise to the very top of the game having been turning out for Maidstone United in non-league just over three years ago.
Smalling is set to be part of Stuart Pearce's starting XI when England get their Under-21 campaign under way on Sunday evening with a testing clash against Spain, live on Sky Sports HD1 and 1.
And having helped the Red Devils claim their 19th top-flight title in his first season at Old Trafford, the 21-year-old now has his sights set on international success.
"It has been an epic season for me - and I just want it to continue," he told the Sunday Mirror.
"It is crazy what has happened to me over the last year or so, but once you have had a taste of success you just want it again and again. Hopefully this is what will happen for the rest of my career.
Massive club
"When I got the chance to become a Manchester United player I knew that it was a massive club and that because they are so used to winning trophies I would have to bide my time and be patient.
"To play a big part in the team's success has been so exciting for me. I expected a few games, but the magnitude of some of them has been amazing.
"I already feel that I am a much better player than I was last year because Sir Alex Ferguson has shown confidence in me and I now feel comfortable whoever I come up against."
Smalling insists he will always remain grounded despite now being at the very pinnacle of the game, with memories of his time with Maidstone still fresh.
He added: "It was only three years ago I was playing non-league for Maidstone United and I've got to say that I didn't even dream of playing in these types of games.
"I know how lucky I am and maybe that's why I will never take anything for granted.
"I still remember having to take home my shorts and socks to wash myself when I was at Maidstone."