Zubar boost for Wolves
Ronald Zubar is hoping to be heavily involved in pre-season at Wolves as he works his way back to full fitness.
By Chris Burton
Last Updated: 14/06/11 9:59pm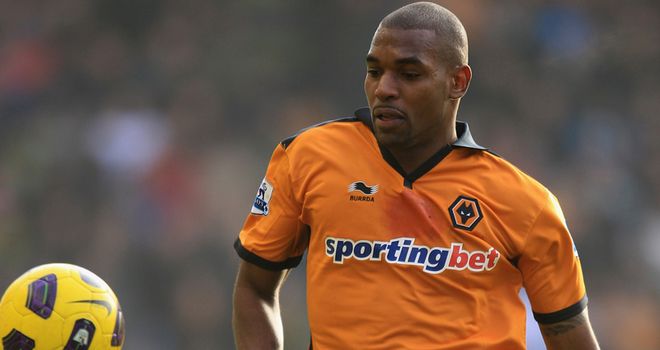 Ronald Zubar is hoping be heavily involved in pre-season at Wolves as he works his way back to full fitness.
The versatile defender saw his 2010/11 campaign cut short by a back problem, with the complaint forcing him under the knife back in March.
He has, however, taken positive strides in his rehabilitation since then and is confident he will be firing on full cylinders by the time the new season rolls around.
"I'm getting better day by day and week by week," Zubar told the Birmingham Mail.
"I had to rest for a month after the surgery and then came back and started doing gym work to get the back stronger.
"I've started with (fitness coach) Tony Daley outside and that's never easy - we are never happy to see Tony!
"You know you are in for a hard day but I am happy to be back outside as staying in the gym is always difficult.
"I'll come back a little bit early before the rest of the lads just to check everything is all okay and make sure I am ready for pre-season."
Mistakes
Zubar could only watch on from the sidelines as Wolves preserved their Premier League status in dramatic style last season and acknowledges that 2011/12 is likely to be just as testing for Mick McCarthy's men.
He added: "I think we'll be stronger next year and we just need to make sure we play every game like lions and with the right determination.
"We did make a lot of mistakes this year which we didn't do in the previous seasons. We have to cut those out and keep our minds focused on getting results and being stronger.
"In the Premier League you have to get stronger every year or you don't survive."