Owen will bow out on top
Michael Owen has no plans to retire any time soon but admits it is important for him to bow out at the top.
By Chris Burton
Last Updated: 15/06/11 7:11pm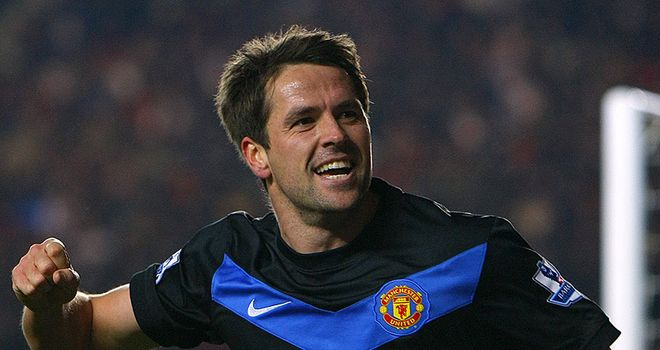 Michael Owen has no plans to retire any time soon but admits it is important for him to bow out at the top.
The experienced striker recently penned a new one-year contract at Manchester United, with that deal set to take him past his 32nd birthday.
He has been forced to accept a role as a squad player at Old Trafford, with Sir Alex Ferguson's squad brimming with world class talent.
Owen, though, feels he still has an important part to play at United and is confident he can continue to compete at the very highest level.
He admits that once he loses that feeling it will be time to hang up his boots, with it never his intention to outstay his welcome.
"I love football and I love playing football, but I certainly won't be one of those players that drops down levels and all the rest of it," Owen told Sky Sports News HD.
"I would like to bow out when I'm in reasonably good shape and on top of my game.
Capable
"We all know age catches up with everyone and I know as well as anyone that I was twice the player at 18, 19, 20 than maybe I am now. But the manager thinks I'm still good enough to play a part in the team and more importantly I feel I am still capable of contributing to the team.
"My career will probably last two, three, maybe four more years but that's it."
Owen helped United to the Premier League title and the UEFA Champions League final in 2010/11 and admits he had no hesitation in prolonging his association with the club when offered the opportunity this summer.
He added: "I have said all along that I would love to stay on and it was just a case of whether the club would offer me a new contract.
"The manager spoke to me a couple of weeks before the end of the season. The Premier League and the Champions League took priority, which they should do, before we announced anything.
"It was great news when the manager said he wanted to keep me. It was a big confidence boost because there are so many good players at Man Utd and it's an honour to think that I still have a part to play for the club."