Kalou reveals selection woes
Salomon Kalou feels Chelsea's title bid was derailed by posturing over who was in the starting XI.
Last Updated: 16/06/11 9:09am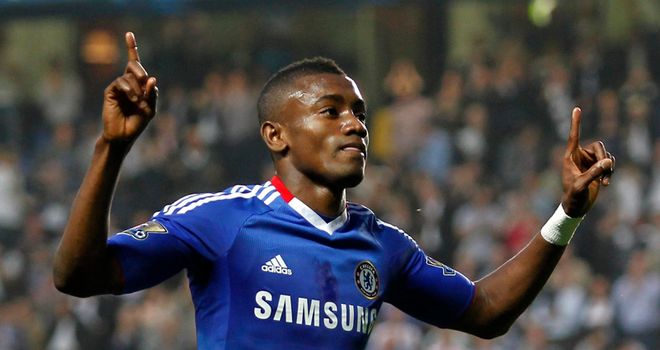 Salomon Kalou has admitted that Chelsea's title bid was derailed by posturing from the players over who was in the starting XI.
Carlo Ancelotti, who was axed at the end of the season after being unable to follow up on the club's first-ever double, saw his squad bolstered by the arrivals of defender David Luiz and striker Fernando Torres in January.
While Luiz largely flourished at the back, the £50million splashed on Torres turned out to be an expensive blunder, with the Spain international managing to find the net just once and looking out of sorts much of the time.
And Kalou believes that the dressing room debate over who would be selected played a large part in the Blues finishing well off the pace behind champions Manchester United.
Pout and sulk
He told The Sun: "Our players were preoccupied with finding out who was in the side and who wasn't. This disrupted our progress.
"It is better to build a team gradually than to bring in players who will pout and sulk."
After a season without silverware, Kalou claims that the Stamford Bridge outfit will be even more determined to come back stronger in the forthcoming campaign.
He added: "Our team is used to winning and when we end up losing, things become hard for us.
"Yes, we won nothing this year but successive seasons do not resemble one another."