Kedwell set to depart Dons
Star striker Danny Kedwell has stunned AFC Wimbledon by handing in a transfer request.
Last Updated: 16/06/11 10:22am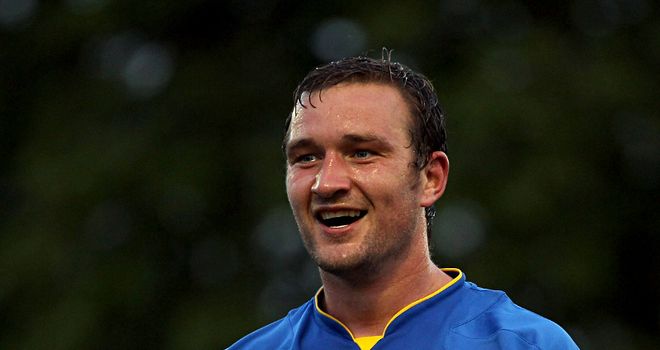 Danny Kedwell has stunned AFC Wimbledon by handing in a transfer request as the club prepare for life in League Two.
Kedwell captained the Dons during their successful Blue Square Premier campaign which culminated in them securing promotion via a dramatic victory over Luton in the play-off final.
The powerful 27-year-old bagged an impressive 24 goals in 51 appearances and Wimbledon insist they will not allow him to leave unless their valuation is met.
Chief executive Erik Samuelson told the club's official website: "We have spoken to Danny frequently and tried everything we can to persuade him to stay.
"However, he is determined to leave and so we have reluctantly agreed to make him available for offers.
"We will, of course, be seeking a fee appropriate to his fantastic scoring record for this club."
Suitable
Manager Terry Brown is equally unhappy at Kedwell's anticipated exit and must now take on the task of finding a new face to lead his forward line in the Football League.
"I am really disappointed because Danny has been at the forefront of everything that we have done in the past two or three years," Brown told the Surrey Herald.
"It is a blow to the side because he is a player who will be difficult to replace. From my point of view, you expect that sometimes players will get offers from other clubs and at certain times they will choose to move on.
"It is my job to make sure that I line up someone suitable to replace him."