Barton - Talks have stalled
Joey Barton admits he is no longer in contract talks with Newcastle and is edging towards the exits.
Last Updated: 16/06/11 12:01pm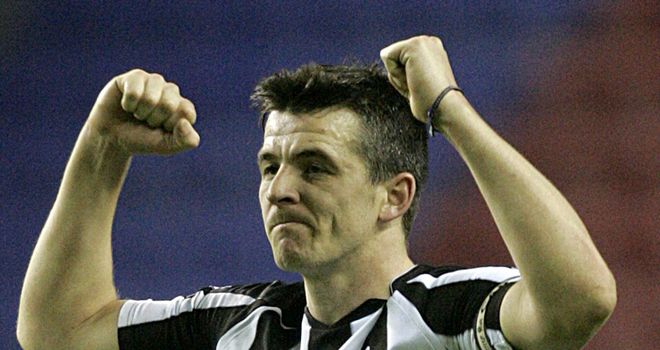 Joey Barton admits he is no longer in contract talks with Newcastle and is likely to leave the club when his current deal expires.
The midfielder revealed to Sky Sports News on Wednesday that he has no intention of leaving any time soon, but accepts that his hand may be forced.
He has now reiterated that stance, with there little chance of him prolonging his association with the Magpies.
The one-cap England international had hoped to pen an extension to his deal in the North East, but admits the club seem set on ushering him to the exits in the near future.
Barton told talkSPORT: "I started negotiating with them in January and I decided I would like a bit of longevity and stability.
Stability
"At 28, it's an important contract for me. My partner is pregnant with our first child and I said I need a bit of stability and to stay in the area for four or five years.
"You don't want to uproot your kids at that young age, and I was after that. Money was never an issue, I wanted to stay, but we never reached a compromise.
"I didn't actually go to the talks but I got a call saying there would be no negotiation. I was told they weren't going to offer even 1p a week more. I was a bit taken aback. But that's football.
"I believe in my ability and if Newcastle don't think I'll play past 29 then more fool them and I'll go and ply my trade elsewhere.
"Nothing would mean more to me than to do it at Newcastle but, if that's not the case, so be it."
Ambition
Barton expects to see out the 2011/12 campaign at St James' Park, but concedes that he is likely to be on his way out of Newcastle next summer.
He added: "I'd be very surprised if I leave this summer. I've had a few phone calls about interest and would I go here, or do that. That's the nature of the game.
"I don't want to leave. My family is settled and I love living in Newcastle. I've got a great working relationship with everyone at the club. I love being there and I've got no ambition to leave.
"If someone comes in and offers Champions League football - even if I'd signed a five or six-year contract at Newcastle - I'd have to consider it. But that's not the case at the minute.
"So unless someone can offer me the opportunity to play at the next level, and that's the Champions League, I won't be leaving the club."