Robins - No Maynard offers
Bristol City remain confident Nicky Maynard will sign a new deal after receiving no bids for the striker.
Last Updated: 18/06/11 12:32pm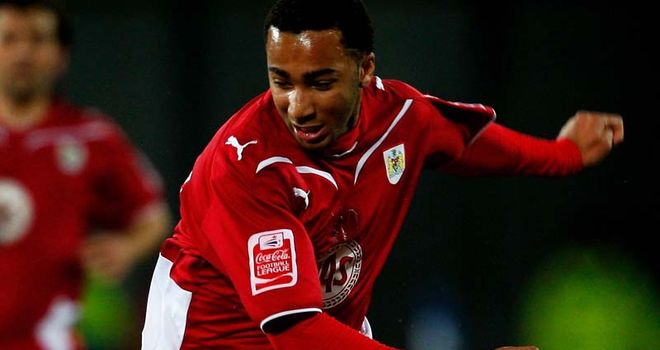 Bristol City remain confident Nicky Maynard will sign a new contract after confirming the club have received no offers for the striker.
Maynard has a further season to run on his deal at Ashton Gate, but the delay in agreeing an extension has fuelled rumours he could be sold this summer.
Leicester City have been linked with a bid for the 24-year-old, but the Robins are adamant Maynard will not be joining a rival Championship club.
Chairman Colin Sexstone says the club would be reluctant sellers and is optimistic that former Crewe Alexandra forward will stay with City.
Not for sale
"I can state quite categorically that we have not received any bids from rival clubs for Nicky Maynard," Sexstone told the Bristol Evening Post.
"I have not taken a single phone call about Nicky and nor has our manager, Keith Millen.
"There is always going to be speculation about players like Nicky, but I can assure our supporters he is not for sale.
"He is our main goalscorer and, as such, is an important part of what we are trying to build here. Despite what is being said in some sections of the media, we would not be willing sellers.
"As far as we are concerned, Nicky has a year to run on his contract and is going nowhere. We have offered him what we consider a very good contract and we remain confident he will sign it.
"We are not in the business of selling our best players and we would certainly not sell to another Championship club."