Gomis feared for Blues move
Morgaro Gomis feared his move to Birmingham would collapse following Alex McLeish's decision to quit.
Last Updated: 18/06/11 12:02pm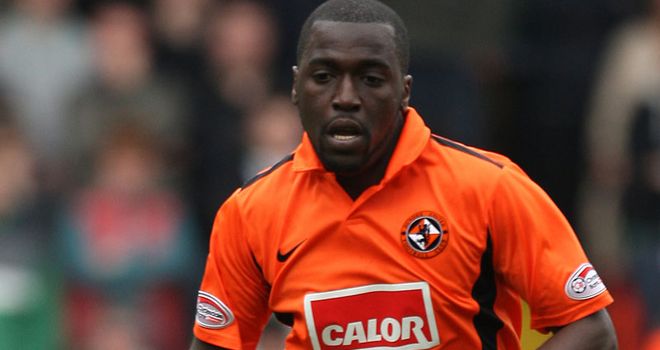 Morgaro Gomis admits he feared his move to Birmingham City would collapse following Alex McLeish's decision to step down as manager.
McLeish quit as Blues boss last weekend and was subsequently confirmed as fierce rivals Aston Villa's new manager on Friday.
Prior to his departure he had lined up a move to bring in Senegal midfielder Gomis on a two-year contract from Dundee United, and the deal was eventually completed in midweek.
However, Gomis has revealed he was concerned that his opportunity to play in England would fall through after McLeish's shock decision to quit.
Relieved
Gomis said: "I have to be honest, I thought it was all over when the news came through that Alex had resigned on Sunday night.
"My agent Ladi Salami was on the phone right away to ask if I had heard the news and obviously I hadn't by that stage.
"My initial reaction when he contacted me was 'Oh my God, what's going to happen now?' because Alex was the one who took the steps to bring me here.
"But thankfully my agent quickly reassured me the deal would still go ahead which left me relieved.
"My heart was set on coming here so if things had taken a different turn I really don't know how I would have taken it. Now I'm just looking forward to impressing whoever comes in as the new manager.
"I've never hidden my desire to play in England so this is a dream move for me. I want to test myself against the very best players but first we have to get out of the Championship - that's the No.1 target for the new season."