Sinclair reveals Pearce talks
Scott Sinclair has admitted he spoke to Stuart Pearce over missing out on the starting XI for England U21s.
Last Updated: 18/06/11 1:25pm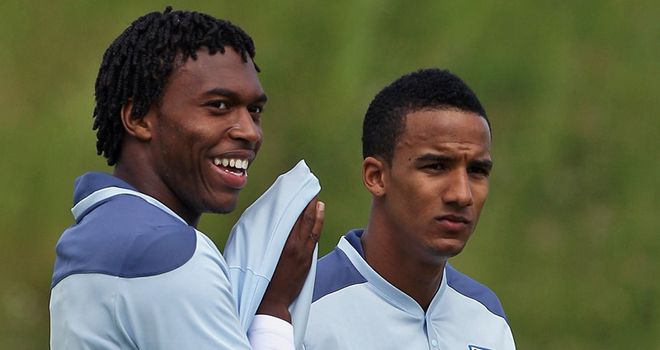 Scott Sinclair has admitted he spoke to Stuart Pearce over missing out on the starting XI in England's Under-21 side at the European Championship in Denmark.
The Swansea winger, who scored 27 goals in helping the Welsh side reach the Premier League, came off the bench in the opener against Spain and the second fixture with Ukraine.
With both matches ending in a draw, Pearce's men must now beat Czech Republic in their final group game on Sunday evening if they are to prolong their participation in the tournament.
And Sinclair revealed how he had questioned his omission with Pearce in a bid to understand what he needed to do to force his way more into the manager's thoughts.
"I spoke to the gaffer after the first game and had little words and point of views. He's the type of manager you can talk to, express opinions to and get views across to," the former Chelsea youngster said.
Understanding
"I didn't speak to him about any other player - we're all friends in the squad. I just spoke about my own situation.
"The gaffer tells you what he thinks and he explained things to me. It gave me a better understanding.
"He had his reasons and has given me his points of view. It is hard to question him because he's the gaffer.
"He picks the team and all I can do is work 100 per cent in training and hopefully get the shout."
And the 22-year-old is relishing the prospect of another crunch clash, having netted a hat-trick in one of the most high-pressure club games of them all - last month's Championship play-off final against Reading.
Pressure
"Personally, the more the pressure game for me, the better I play," he said.
"Back at Swansea, the semi-final with Nottingham Forest I did OK, and obviously in the final I did a bit more.
"Adding more pressure to the game, I think it helps you as a player.
"It's one of those we can't afford to lose or draw, because we go home, so we have to win.
"It makes it a bit more exciting to go into the last game making sure we have to win."