Scholes - My fault over England
Former Manchester United midfielder Paul Scholes feels he let himself down during his England career.
Last Updated: 18/06/11 3:29pm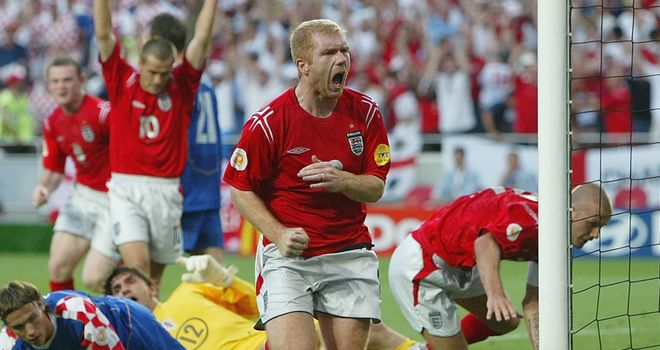 Paul Scholes feels he let himself down during his England career and has denied Sven-Goran Eriksson pushed him into retiring from the international scene.
Scholes finally ended his club career at the end of the season at the age of 36, just over one year after Fabio Capello failed to persuade him to make himself available for England's World Cup campaign.
If there are some who feel the midfielder has hung up his boots too early, the belief that his England career ended before time is almost unanimous, having retired from Three Lions duty aged just 29 having accumulated 66 caps.
"Maybe for half the games I played for England, I was all right," Scholes said.
"My England career started quite well. In the first 20 to 25 games I scored quite a few goals. From then on it just didn't go as well as I would have liked.
"It was my fault for not playing as well as I should have done."
As Scholes quit in the wake of Euro 2004, when he was moved into a wider position on the left by Eriksson, it was felt a resistance to being used in a role he did not like was a major factor. However, he now declares that was not true.
Rubbish
"That was rubbish," he said. "Some people said I fell out with Sven because he played me on the left, but that was never the case.
"I'd played on the left at Manchester United for a couple of seasons, done well and scored a lot of goals.
"That was never an issue. It was just, for one reason or another it didn't work out."
And Scholes is happy to debunk the myth he did not care for England at all, with Steve McClaren trying, and failing, to talk him back into the international fold before Capello's attempt.
"It was a pleasure to play for England," he said.
"To be recognised by your country and to be asked to play for them is something special and something everyone would want to do.
"Obviously I would have liked to have won something with England but it wasn't a successful time - well there hasn't been one of those for a while. That is just the way it went."