Loew and Ballack trade words
Michael Ballack has hit back at Joachim Loew after the Germany coach quashed his international future.
By Jamie Casey
Last Updated: 19/06/11 6:54pm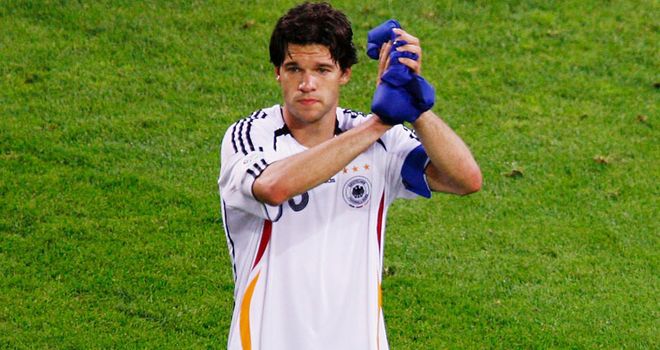 Michael Ballack has hit back at Joachim Loew, claiming he had already retired from international football before the Germany coach announced he had no future with the national team.
The 34-year-old former Chelsea midfielder was angered by Loew's announcement on Thursday, insisting he was preparing to make his international retirement public in the near future.
Ballack, who has endured a difficult relationship with Loew, was "disappointed and surprised" with the announcement, and claims to have been double-crossed by the Germany boss.
He said: "It's a pity that I now have to read again statements that do not reflect the truth and to which I have to react.
"We agreed that I would make the announcement myself during the summer break."
Denial
Ballack denies being told by Loew that his International career was over in March, insisting it was "just the opposite" during his rehabilitation from an ankle injury.
Ballack said. "He told me that I was on a good path after recovering from injury and that he thought I could still make a comeback to the national team. There was no deadline."
Loew defended his statement, though, and remains adamant that Ballack has been aware of the situation for some time.
Loew said: "In our talks, I had the impression that Michael definitely understands our point of view.
"So in the interest of everyone, an honest and clear decision is now appropriate."
Ballack made 98 appearances for Germany, scoring 42 goals, and has reportedly turned down an offer to make two friendly appearances in order to reach the century milestone.