Schmeichel stunned by deal
Kasper Schmeichel is surprised by Leeds' decision to accept an offer from Leicester.
Last Updated: 20/06/11 7:19pm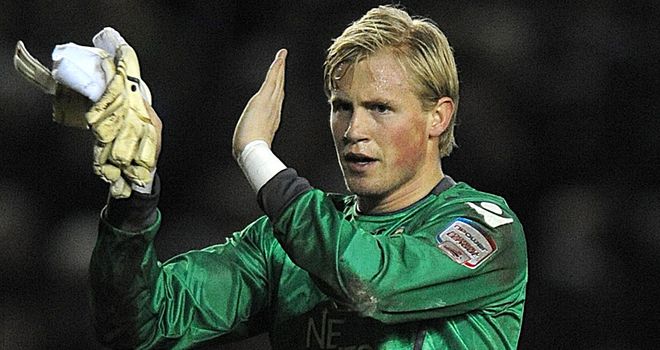 Kasper Schmeichel is surprised by Leeds United's decision to accept an offer from Leicester City and insists he never requested a transfer.
The Elland Road club confirmed earlier on Monday that an undisclosed fee, reported to be around £1million, had been agreed for the sale of the goalkeeper to their Championship rivals.
Leeds boss Simon Grayson believes the deal represents good business, but Schmeichel, who played 40 games last season and has one year left on his current contract, is shocked.
The 24-year-old said in a statement: "At the end of the season Leeds United and I both made a commitment to honour the last year of my contract and try to win promotion with Leeds United.
Great disappointment
"Therefore it is with great disappointment that I have learned that Leeds United have accepted an offer from Leicester.
"I want to put on record that I have never asked to leave Leeds United, nor did I reject an offer for a new contract, since one was never put to me.
"I was enjoying being a Leeds United player and was looking forward to winning promotion this season with the club.
"I have spoken to the manager Simon Grayson and he has made it clear to me, that, in spite of having played well for him, this is something he believes is a good deal for Leeds United.
"I have been put in a very difficult situation and will spend some time considering my options for my future."