Dean hopes Dickov stays
Dean Furman insists that keeping manager Paul Dickov at Oldham is crucial to their promotion push preparations.
By Chris Galea
Last Updated: 23/06/11 11:57am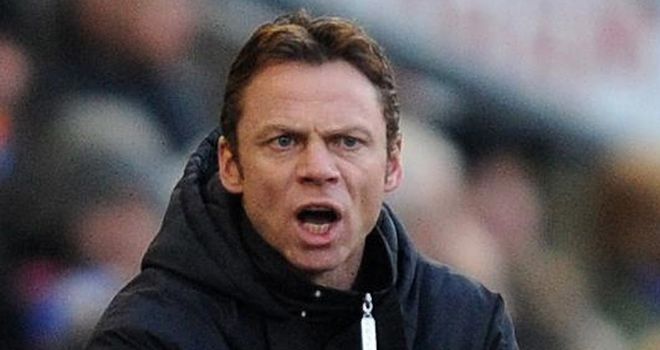 Dean Furman insists that keeping Paul Dickov at Oldham is crucial to their preparations for next season's promotion push.
The former Manchester City and Blackburn striker steered the Latics into the play-off places during his first season in the hot-seat, but they fell away after injuries decimated his squad.
The Scotland international had been linked with vacancies at both Cardiff and Watford this summer, but Furman told skysports.com that losing Dickov would be a huge blow after last season's progress.
"From a playing point of view we definitely want to keep as many of the good young players at the club as possible because we are building something special here," commented Furman.
Lift
"On the other side of the fence, the manager came in and picked up a side that had struggled the previous season and did a great job to lift the boys up.
"He is the type of manager that players love to play for and I'm sure that none of the lads would be able to say a bad thing about him because he is a pleasure to work with.
"It's crucial for our development as a side that we can keep not only our players on board, but also the manager as well because he is building some solid foundations here.
"A lot of the boys last season were experiencing their first full campaign of regular first-team football, so that alone will benefit them and we are hoping that we will be much better for that extra experience from last term."