Worthington supports Team GB
Northern Ireland manager Nigel Worthington would be happy to see his players at the 2012 Olympics.
Last Updated: 22/07/11 1:23pm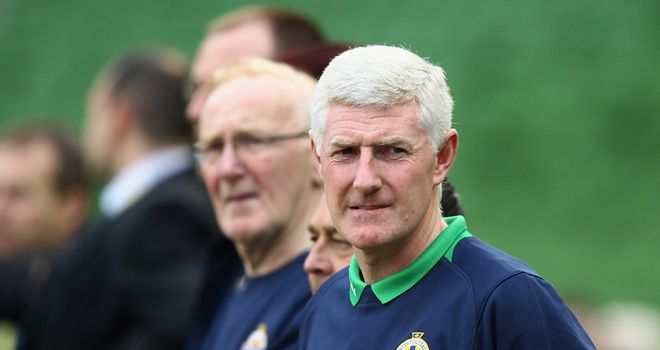 Northern Ireland manager Nigel Worthington would be happy to see his players make themselves available for the 2012 Olympics.
The Irish Football Association have opposed the creation of a united Team GB side for the London games, with fears raised regarding national identity in the eyes of Fifa.
The British Olympic Association recently released a statement saying players from England, Scotland, Wales and Northern Ireland would be eligible for selection next year.
The IFA have strongly refuted that suggestion and have joined with their Scottish and Welsh counterparts to register their condemnation of such plans.
Worthington, though, appreciates the lure of the Olympics and believes any player who opts to go forward for selection should not be tainted by that decision.
Impact
"The players will have their own views on whether they want to be involved in a GB team at the Olympics and whatever their view is should have no impact on their international careers," Worthington told the Belfast Telegraph.
"I can understand players wanting to play in an Olympics and they should not be criticised for that but I also understand the position taken by the Irish FA.
"It is not an issue that I am really involved in as it's a matter for the associations and they have made their positions clear.
"As an international manager I would have no problem with players wanting to be involved."
Rangers youngsters Kyle Hutton and Gregg Wylde, meanwhile, have both indicated they would be willing to play for Great Britain.
Achievement
Speaking at the launch of the Rangers' new away kit, Wylde, 20, said: "I wouldn't mind to be honest. I haven't been called up to the Scotland squad yet and hopefully if I play this season I will be called up.
"But if I do get called up to the Team GB team it would be good for me and my career ahead."
Hutton, also 20, added: "I feel the same. Obviously if the chance came along to be picked for Team GB it would be a great achievement for me.
"It is the whole event, everybody knows about it (the Olympics)."
Hutton admits he would relish the prospect of playing alongside former England midfielder David Beckham, if that were to be the case - but insists Rangers remain his priority.
"He (Beckham) is a worldwide superstar because of his ability and to play alongside him would be a dream come true," said Hutton.
"But if it coincided with the league and stuff like that I would leave it out and stick with Rangers and totally focus on them."