O'Connor upset at Iron offer
Scunthorpe midfielder Michael O'Connor has been left 'disappointed' by the offer of a new contract.
Last Updated: 25/06/11 2:56pm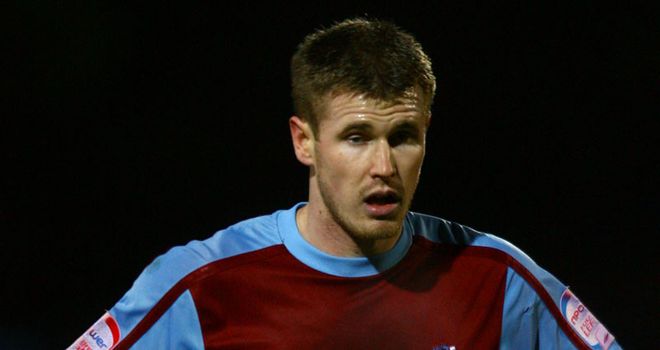 Michael O'Connor's agent says the midfielder has been left 'disappointed' by Scunthorpe United's offer of a new contract.
The Northern Ireland international has 12 months left on his contract at Glanford Park and has vowed to stay with the Iron following the club's relegation to League One.
Talks have been held regarding a new deal with Scunthorpe, but his representative Freddie Akehurst is unhappy at the level of pay cut O'Connor has been asked to take.
"I empathise with the club because they obviously have other financial constraints," said Akehurst in the Scunthorpe Telegraph.
Disappointing
"But you are naturally disappointed if you are asked to take a reduction, and quite a significant reduction as well, which is not even attractive if they come back to the Championship.
"I don't think the expectations Michael has are ridiculous. The terms, or what he is looking for, would not be ridiculous in League One.
"I'm aware of players in League Two who are offered more money than what he's being offered.
"He's given a lot to the club and cares about the club. When they went down it really hit him hard.
"I remember him saying at the back end of last season, 'we'll renegotiate a deal, I'll get my head down and get them back into the Championship'.
"I quite admire him for that. A lot of players in that boat would say, 'I want out'.
"When the offer came in and it was less than what he's on, it was disappointing."