Seagulls swoop for Bergkamp
Brighton have finalised a deal to sign striker Roland Bergkamp from Excelsior for an undisclosed fee.
Last Updated: 01/07/11 8:08am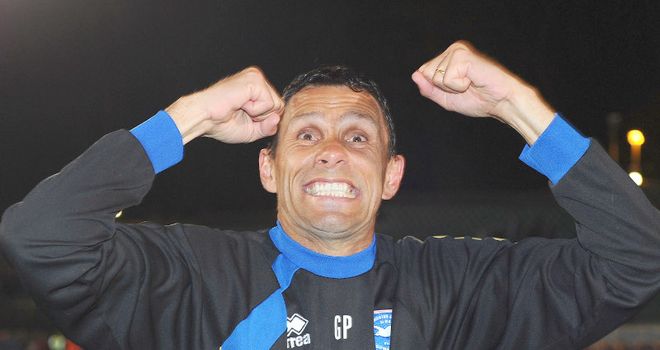 Brighton & Hove Albion have finalised a deal to sign striker Roland Bergkamp from Dutch club Excelsior for an undisclosed fee.
Bergkamp scored five goals in 28 appearances in the Eredivisie last season and has signed a two-year contract with the Seagulls.
He is the nephew of Arsenal legend Dennis Bergkamp and Brighton boss Gus Poyet is confident his new recruit has the qualities to be a success in English football.
"The name is going to bring plenty of memories but we ask that people forget about his uncle," Poyet told the club's official website.
Potential
"He has the same name but he is a totally different player to Dennis and we don't want people to compare him.
"Dennis is one of the best foreign players to have played in England and we want Roland to get as high as possible, but from the beginning we just want people to take him as a young and promising talent.
"The new scouting system has recognised him as a young player with a lot of potential who will fit in well to English football, and we hope that he will adapt as quickly as possible to make sure he becomes a top-class player.
"I'm sure he is willing to come and keep learning and get stronger to adapt to our style.
"It's up to me to make sure we get the best from him, that means playing to his strengths, which I know this team is capable of doing. It's then up to him to improve and score goals."