O'Connor keen on Iron stay
Scunthorpe midfielder Michael O'Connor insists he would like to stay with the club beyond next season.
By Chris Galea
Last Updated: 01/07/11 3:31pm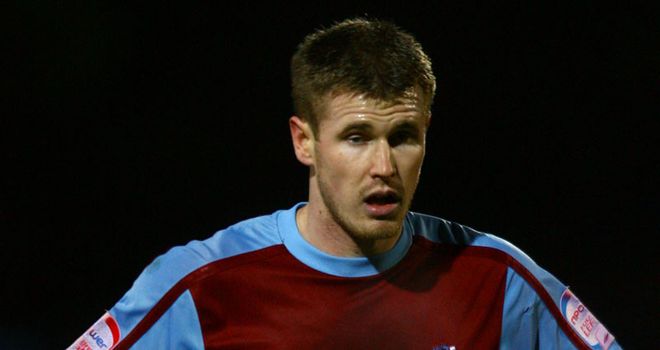 Influential Scunthorpe midfielder Michael O'Connor insists that he would like to stay with the club beyond next season.
The Northern Ireland international has been a star turn for the Iron since joining from Crewe in 2009, making more than 70 appearances.
The 23-year-old has 12 months left on his current deal at Glanford Park and rejected a new contract offered to him last week, but has told skysports.com he does not want to leave.
He said: "I'm not sure what is going to happen to be honest because they offered me a deal last week and it simply wasn't good enough, but hopefully we can thrash something out because I am happy at Scunthorpe.
Money
"I'm settled and I don't want to leave this club, but the money has got to be right and I'm not exactly asking for loads of money.
"Most players would jump ship as soon as they were relegated, but I've been here for two years now and enjoyed every minute of it, so I wouldn't mind staying here for a couple more years.
"At the end of the day, I have to think about myself as well and I want to be playing at the highest level I can, so the club needs to be aiming to get back into the Championship, which they are.
"Hopefully, they will come back to me with an improved offer and I'll be delighted to stay beyond next season, but the club's ambitions need to match mine.
"They've signed some good players so far this summer, so everything is looking good on that front at the minute."