Benfica wait on Coentrao deal
Benfica have not received a bid that is acceptable to Fabio Coentrao amid reports he has shunned Chelsea.
Last Updated: 04/07/11 1:03pm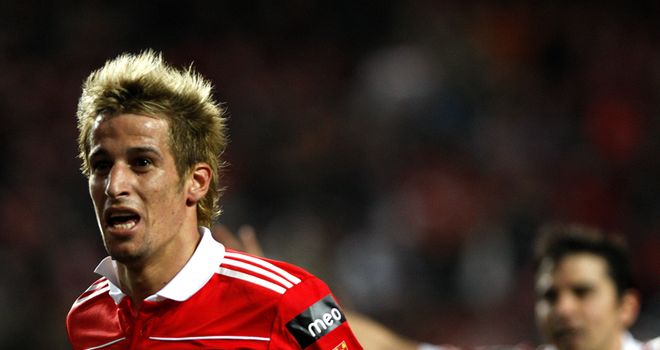 Benfica say they are yet to receive an offer for Fabio Coentrao that is acceptable to the player amid reports he has shunned an offer from Chelsea.
Reports have suggested that Andre Villas-Boas was looking to beat his former mentor Jose Mourinho to the Portuguese international.
But left-sided star Coentrao has made it clear all summer that he wanted to join Real Madrid and he has even spoken about his delight at the pending move.
However, thus far, Real have not been able to agree a fee as they haggle over a deal as Benfica would like cash plus a player - with that ideally being Ezequiel Garay.
Blues interest
But Chelsea are reported to have countered that with the offer of Serbian international Slobodan Rajkovic. The 22-year-old has spent the last four seasons on loan in Holland, with PSV Eindhoven, Twente and Vitesse Arnhem.
Benfica were seemingly receptive to Chelsea's offer but their director of sport Rui Costa has confirmed that they have not received an offer which Coentrao was happy with.
"Today Fabio Coentrao is Benfica's, but of course he is coveted because of what he has done," Costa told TVI.
"So far, Benfica has not received an offer which we know he wants."
However, it has emerged that Coentrao will not join their pre-season training camp in Switzerland - suggesting that a deal may soon be struck.