Pardew may let a keeper go
Alan Pardew admits he may have to let one of his three goalkeeping options leave Newcastle United.
Last Updated: 05/07/11 8:58am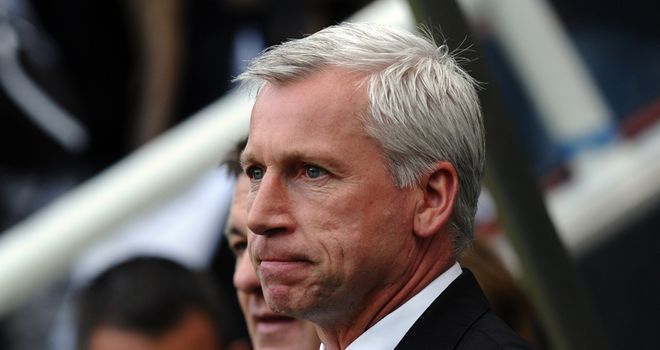 Alan Pardew admits he has yet to make a decision on his first-choice goalkeeper for next season and acknowledged one of his three options could leave Newcastle United.
Veteran keeper Steve Harper was No.1 at St James' Park last season before an injury gave Dutch youngster Tim Krul an opportunity towards the end of the campaign.
However, Pardew also now has Fraser Forster back at his disposal after the 23-year-old impressed during a season-long loan stint at Celtic.
The Magpies boss says all three keepers are in contention to start the opening game of the Premier League season against Arsenal on 13th August, but conceded he may have to let one go before the close of the transfer window.
Genuine chance
Asked if he would keep all three, Pardew said: "Probably not, actually, and that's a situation we have to be very careful of.
"They have all got a genuine, genuine chance to be No.1, so when you suddenly become No.3, that's a major issue and that will be a major issue for one of them.
"That's something we will have to deal with. In my mind - and hand on heart, I can say this - I haven't really got focused on one particularly goalie.
"Harps was great for me [last season]. He is brilliant in the changing room, he is brilliant in and around it, he knows Newcastle inside-out, he knows how it ticks.
"He will be important to us this year and he wants theNo.1 shirt; Tim wants it - he has just had a brilliant game against Brazil in a full international; and Fraser is coming off a great season.
"It's a great situation for me, but I do need to make a call and I will genuinely, genuinely take all into account - Harps' history, Harps' experience against Tim's inexperience, but natural God-given talent, as with Fraser."