City respond to Bayern claims
Man City have dismissed Bayern's claims that contact has not been maintained regarding Jerome Boateng.
Last Updated: 10/07/11 9:27am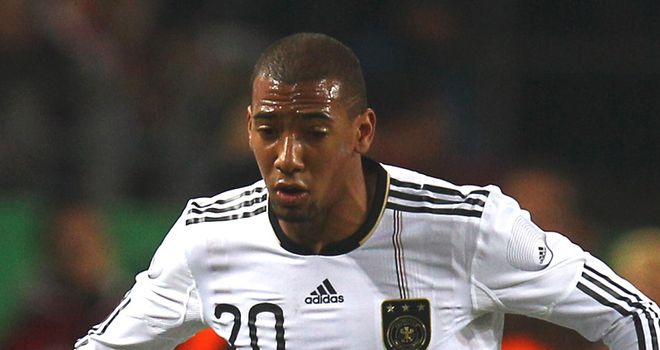 Manchester City have dismissed Bayern Munich's claims that contact has not been maintained regarding the proposed transfer of Jerome Boateng.
Bayern want to take former Hamburg defender Boateng back to the Bundesliga and have already agreed a four-year contract with the Germany international.
However, a deal has yet to be agreed between the two clubs after Bayern offered £12million in contrast to City's reported £17million valuation.
The German giants' chief executive Karl-Heinz Rummenigge had accused City of not responding to their attempts to make contact regarding the chance to discuss a deal.
City, though, insist there have been plenty of conversations with Bayern and reiterated that the two clubs' valuations of Boateng 'vary wildly'.
A club spokesperson told the Sunday Mirror: "Mr Rummenigge's claims are something of a puzzle to us as not one call from Bayern Munich has been left unanswered and indeed a face-to-face meeting and several conversations have taken place on the topic.
"A personal deal has clearly already been agreed by Bayern, directly with the player, but our respective valuations vary wildly."
Boateng made 24 appearances for City last season after his arrival from Hamburg, but has struggled to settle during his time with Roberto Mancini's side.