'Fantastic' offer for Slew
Danny Wilson hopes he will not be left upset by Jordan Slew, as the Sheff Utd striker considers a new deal.
Last Updated: 10/07/11 4:07pm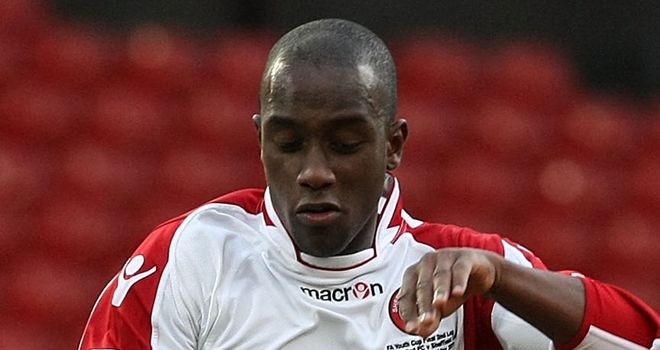 Manager Danny Wilson hopes he will not be left upset by Jordan Slew, as Sheffield United await the striker's response to a 'fantastic' contract offer.
Premier League Fulham are reported to want the 18-year-old, but his current club are optimistic a new deal will be agreed before leaving for a training camp in Malta at the end of next week.
Wilson believes the deal on the table for Slew, who was a star among the United team which reached the final of the 2011 FA Youth Cup, ticks every box.
"We've tabled a fantastic offer to Jordan and his representative," the United boss told The Star.
Money
"And I would be very surprised if it wasn't accepted, desperately disappointed even. I don't mind saying that.
"When I say 'a fantastic offer', I don't just mean money. I mean in terms of the whole package in general - the opportunities he will enjoy here and the positive effects we think that will have on his career."
Wilson, having succeeded Micky Adams, also thinks that Slew needs to show some faith in United ahead of their bid to secure an immediate return to the Championship.
He said: "Jordan has got to trust us and what we are telling him. He has to trust Sheffield United Football Club, the staff we have here and his team-mates.
"I'm hopeful we are moving towards a conclusion and that everything will be sorted out within the next few days, certainly by the end of the week."