Poll: Modric will join Blues
Over 60 per cent of skysports.com readers believe Luka Modric will move to Chelsea.
Last Updated: 13/07/11 9:06am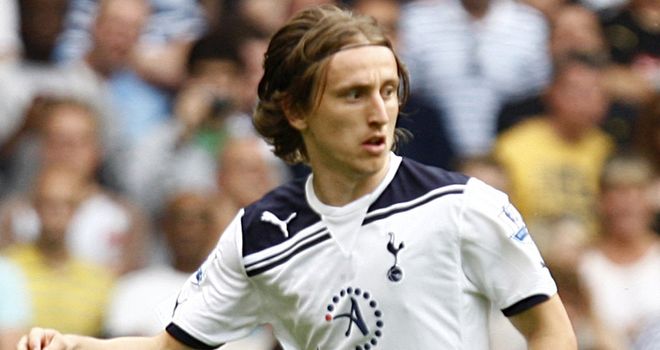 Over 60 per cent of skysports.com readers believe Luka Modric will move to Chelsea after the Blues increased their offer for the Tottenham midfielder to £27million.
Chelsea had a £22million bid for Modric rebuffed mid-June, but last year's runners-up have upped that bid to secure the Croatian's services.
Modric has stated his displeasure at the first bid being rejected, claiming Tottenham chairman Daniel Levy is reneging a gentleman's agreement allowing him to leave the club if a suitable offer comes in.
With the £5million increase, skysports.com readers believe Spurs will be tempted to cash in.
Over 8,600 voters who took part in the poll (62 per cent) believe Modric will be playing at Stamford Bridge next season, while 24 per cent (3,300) think he will stay at his current club. A move to Manchester now seems unlikely, reflected by readers' 9 per cent for Manchester United and 2 per cent for Manchester City.
Sky Bet appear to agree with readers - the online betting firm price Modric at 1/3 to join Chelsea by the end of the 2011 summer transfer window, while Manchester United are available at 3/1. A move to Eastlands is an outside bet at 9/1.
Sky Bet's Head of PR Dale Tempest believes a move to Stamford Bridge is imminent for Modric.
"When Roman Abramovich wants something, be it a manager or player, he usually gets it," he said.
"After securing Villas-Boas this summer, he'll be confident Chelsea can sign Modric too. Essien's injury makes it even more important to secure a midfielder this summer, and smart money would be on Chelsea getting their man."
See all Sky Bet's latest transfer betting markets.