Sandro set for surgery
Tottenham have been rocked by the news midfielder Sandro seems set to require an operation on a knee injury.
Last Updated: 12/07/11 7:07pm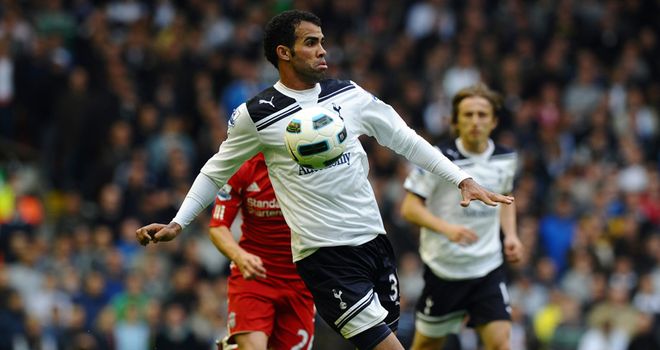 Tottenham have been rocked by the news that influential midfielder Sandro seems set to require an operation on a knee injury.
The Brazil international suffered the problem while training at the Copa America and was sent for a scan after complaining of pain in both his calves and his right knee.
Results showed that the midfielder had ruptured the meniscus in his right knee, an injury which requires surgery and usually takes around a month to heal, making him a doubt for Tottenham's season-opener against Everton on 13th August.
The Brazilian Football Federation say that the 22-year-old will return to Spurs, who will assess his injury further, and he will take no further part in the Copa America.
The news comes as a big blow for the combative midfielder, who was hoping to force his way into Mano Menezes' first XI after missing out on Brazil's two disappointing draws in the competition so far.
"It is a problem that I have been feeling for some time," Sandro was quoted as saying on the UOL Esporte website.
Trouble
"It has been troubling me more recently because it has stopped me practising.
"The examination found that I have to have surgery. Unfortunately for me the injury happened now, at an important moment of my career.
"But I will have the surgery and try to recover soon,"
Brazil team doctor Rodrigo Lasmar said: "There is swelling muscle in the calves and a rupture of the meniscus externally in the left knee."
Sandro, who signed from Tottenham's feeder club, Internacional, for £8million in March 2010, played 26 times for Harry Redknapp's team last season, and made his international debut in 2009.
The injury could further strengthen Tottenham's already fierce resolve to hang on to Luka Modric, who has been the subject of two failed bids from Chelsea.