Mikel backing Villas-Boas
Chelsea midfielder John Obi Mikel has saluted the impact of new manager Andre Villas-Boas.
Last Updated: 12/07/11 10:36pm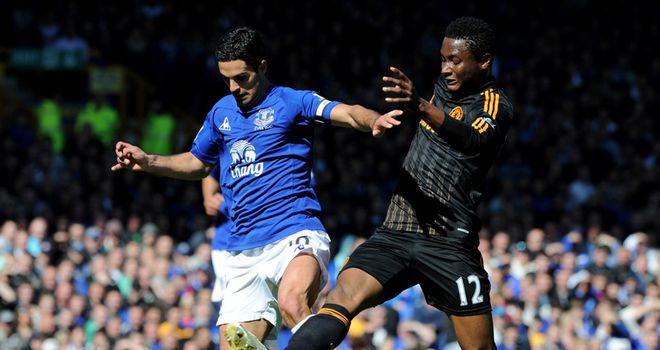 Chelsea midfielder John Obi Mikel has saluted the impact of new manager Andre Villas-Boas following his arrival at Stamford Bridge.
Villas-Boas has introduced a tough regime since he welcomed the Blues players back last week, holding double training sessions in a bid to prepare his squad for the season ahead.
The campaign will be Villas-Boas' first in English football as a manager and, despite being just 33, the Portuguese is determined to give his squad every chance of winning back the Premier League trophy from Manchester United.
Villas-Boas has taken on Roberto Di Matteo as his new assistant and has added new faces from his Porto backroom staff while promoting Steve Holland to assistant first-team coach.
Mikel insists it has been easy adapting to life under the new regime and believes the hard slog of double training will improve the club's chances of winning the league.
"The new manager has worked really hard on our sharpness and it is going very well," Mikel told the club's official website.
Improve
"The double sessions are hard but working with the ball makes it so much easier than running all the time, and it is enjoyable as well.
"The other coaches are also playing their part in supporting the manager and adding their own ideas.
"Everything so far has been great, we're all enjoying their training and everything is going well so hopefully we can have a good season and for me it will be good to pick up information because I still want to improve."
Mikel spent a large portion of last season on the bench after dropping down the pecking order under former manager Carlo Ancelotti.
But the Nigerian could find himself back in the frame, particularly with Ghana international Michael Essien out for six months with a serious knee injury.
"Unfortunately Michael Essien has been injured, and we all feel sorry for him and wish him well and hopefully he can come back very soon," he added.