Barton and Ranger refused visa
Joey Barton and Nile Ranger have been refused a visa for Newcastle's pre-season tour of the USA.
Last Updated: 13/07/11 5:19pm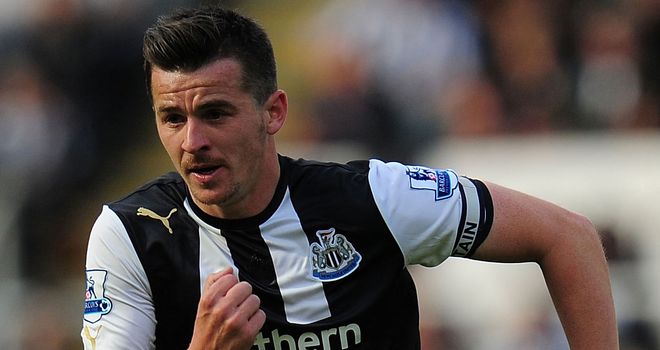 Joey Barton and Nile Ranger have been notified by the United States Embassy that they will not be given a visa for Newcastle's pre-season tour of the country, the club have announced.
Barton has been refused the visa because of his criminal record, meaning he will miss the games against Sporting Kansas City, Orlando City and Columbus Crew.
And Newcastle have also confirmed that striker Ranger's visa application has been rejected.
Barton, who, along with Ranger, will link up with the reserve squad for their tour of Holland, admitted it was regrettable he was unable to make the trip to the United States.
"Unfortunately, I was denied my visa due to my past," Barton told the club's official website.
"I regret not being able to travel with the club on this trip, but at the same time, I don't expect to be treated any differently or more favourably than anyone else in a similar situation.
Back on track
"All I can do is continue to improve as a person, which is what I intend to do.
"Again, apologies to all the NUFC supporters - as well as the fast-growing legions of football supporters in the United States who I was looking forward to meeting. I will see you in the future."
Newcastle manager Alan Pardew told the Evening Chronicle: "Joey is still suffering from past misdemeanours.
"He has put his life back on track, and long may that continue.
"I have no problem with integrating Joey into the team without him coming to the United States.
"There is no problem. He will go to Holland with the development group and do the work there."