Vieira hangs up his boots
Patrick Vieira has retired as a player to take up a new role of football development executive at Manchester City.
Last Updated: 14/07/11 2:02pm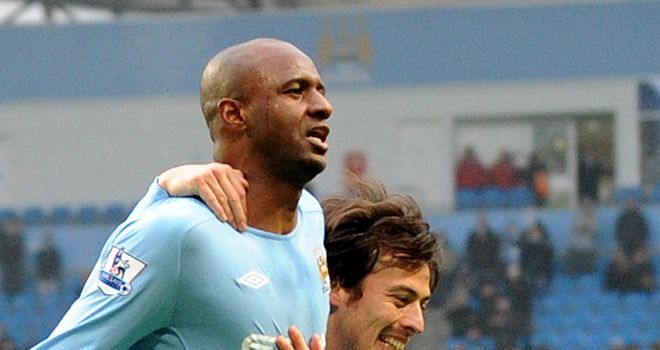 Patrick Vieira has retired as a player to take up a new role of football development executive at Manchester City.
The 35-year-old has been handed the new role at City after deciding to hang up his boots after an illustrious career.
Vieira spent 18 months at City after arriving from Inter Milan in January 2010, but he struggled to hold down a regular place in Roberto Mancini's side.
The former Arsenal star played a bit-part role last season, with most of his Premier League appearances coming off the bench and he was not offered a new deal when his contract expired earlier this summer.
Vieira is relishing his new role at City as he embarks on life off the pitch.
"This role is a fantastic new challenge for me and I am very grateful to Manchester City for offering me this opportunity," Vieira told the club's official website:
"I have a lot to learn about the non-playing areas of the business but there are many very experienced people here for me to learn from and I am confident that I can make a significant contribution to the club's ongoing success.
"I am particularly pleased to be given the opportunity to work with the club's community scheme.
"Everyone at Manchester City - the fans, the staff and the players - have made me and my family feel very welcome here over the past two years and I am very happy to have been given the chance to stay and develop my career away from the pitch."
Brian Marwood, City's chief operations officer, added: "Patrick is the ultimate professional and it is our very great privilege to introduce him as our new football development executive. His experience in the world of football is virtually unparalleled and he will be a huge asset to our club as old and young alike benefit from his knowledge.
"His contribution to world football during his time as a player was extraordinary and he will be remembered as one of the greatest players to grace the Premier League. Whilst it is sad to see Patrick's playing career come to an end, we are delighted that he has chosen to extend his time with Manchester City in this new capacity."
The Senegal-born star won three Premier League titles and four FA Cups during a a glittering nine-year spell at Arsenal.
Vieira, who won 107 caps for France, was a member of the 1998 World Cup winning side and Euro 2000 winning squad for Les Bleus.